I've often pondered this question. Do kids make you crazy OR are you crazy to have kids? I still haven't found a convincing enough argument though, because I think both apply!
Before having children, I felt that I was competent, reasonably in control of my life, organised, yet a creative free spirit, on her way to being successful at doing this life stuff. I was sane, I had a vocabulary and brain cells at my finger tips. I dressed nicely and always took pride in my appearance.
I had always wanted kids, and no time felt more perfect that a year into my marriage. I felt a well-behaved, well-mannered Von Trapp family children would only add to my already fulfilled life.
And then, it happened – I fell pregnant. I threw up ALL night and day. I threw up in public, at work, on myself! I felt as though I had been drinking all night, while smoking a hundred packets of cigarettes and licking the pub carpet. Not that I've done that, I don't think … I'm a fairly tough person, but I was brought undone. What on earth had I got myself into! Luckily, after a couple of brief hospital admissions
Fast forward a few months, and I'm huge! But I didn't know what else to do other than get back on the road, working alongside my hubby and crew to produce the Sunrise weather segments. Travelling through floodwaters, the outback, and riding motorbikes to the top of Australia. At eight months pregnant, my Obstetrician told me I had to stop work. So, I did. I was so excited and day dreaming about what life would be like with my little baby in my arms, I think the crew were relieved, as everyone thought I'd be injured from my general lack of concentration!
For a month before my baby was born, I sat on my lounge watching TV and reading books about labour. DO NOT DO THIS, you will FREAK out. Sitting alone and doing nothing all day was so foreign to me. My Midwife told me to rest up, and to enjoy my last few weeks of being on my own before my life changed forever – but I had no idea what she really meant. I filled my days with takeaway organic Margarita pizza and loads of fried rice and pork delivered to my door. I'd put on so much weight, but my baby was getting nice and chubby, so everything was going perfectly to plan, so I was happy!
The day I had my first daughter Sailor was incredibly scary, and not the experience I had dreamt of. I was induced early. I had gel put on my cervix. It was all exciting at this point, and I ate a few curried egg sandwiches to pass the time. I didn't dilate well, so my waters were broken and I was put on an Oxytocin drip to speed up the process. My baby had turned around and was facing the wrong way. My bottom still clenches thinking of the pain! I was vomiting after every contraction. I begged for an epidural. Had I been able to get on my knees, I would have. I BEGGED. I tried pulling out all of the plugs, drips and cords, telling my husband I no longer wanted to have the baby and we had to leave. In the lead up, I had told him to refuse me an epidural no matter how much I asked for it, as I believed at the point you felt you needed one, you were so close to delivering the baby, it may just slow the process down. My poor husband didn't know what to do. He had promised and now I was breathing fire, telling him to get the anaesthetist "right now", spitting from speaking with such venom. I had the epidural, and I was relieved of the excruciating pain. The labour continued until 2am when at twenty hours in, the baby's heart rate showed stress and we were advised to have an emergency caesarean. I was beside myself. This was not what I had planned. All the months of dreaming and writing a birth plan, then this happens. I had no energy left to deliver my baby. I didn't want my baby to suffer. We had to get her out. I was petrified. I cried and cried and cried on the way to the operating suite. They gave me something to calm my nerves.
When they pulled my baby out and showed me, I was in shock. "That's not my baby!" I cried to my husband. "That baby has red hair!" I'm not proud of these comments, by the way. I was beyond exhausted, and had been given a large dose of Valium, I think! They handed me my baby, tightly wrapped in a blanket. She was puffy and looked like an Eskimo, and covered in yellow gunk. It was the strangest encounter. "She looks like a papoose!" I kept telling my husband. He was crying and kissing her, then kissing me. I felt unsure. I was in shock.
After a few days, we were released from hospital and able to return home. Both of us were petrified. In fact, my husband had organised to Volvo to take our baby home in – the safest of cars! He drove about 45kms/hr the whole way home, leaving a trail of angry city drivers in his wake. When we arrived home, we realised we hadn't even strapped the baby into her capsule properly. We felt like failures from the start. How on earth could we raise this little being all on our own? The idea of what was ahead seemed insurmountable.
I struggled being at home on my own when my husband went back to work a fortnight after Sailor was born. I found it so lonely. I had gone from a life where I was always on the go, with a work crew and friends around me, my husband around from morning until night, to this … Just myself and my baby, alone in an apartment in the middle of Sydney city. We went for walks each day. I attempted a mother's group, although I didn't like how judgemental everyone seemed. I also didn't like the big noting about the deep love and connection each mum had with her baby. I loved my baby, but our connection was still developing. I felt inadequate. Again, this wasn't what I thought it would be like. So, I decided to get back on the road with my husband and Sunrise. How hard could it be?
Our first trip was exciting, but tough. I had over-packed. We were off to Broken Hill and beyond. It would be reasonably remote, so I needed to ensure I enough supplies – and then some. I had a large suitcase and several small bags. As babies usually do, we were thrown a curveball when she did a number three (they are not a myth!) on our way to the airport. A messy combo of poo, wee, and with one loud slurp, it's all through your baby's clothes and your cab's baby seat. Oops. Yuck. Gross. Swear words. I made a mercy dash to the bathroom to change my sopping bub. I had packed her a spare outfit just in case. I felt good. I wiped and changed her, but stupidly, I hadn't done up her nappy, so she piddled a puddle on the change table which soaked into her brand new outfit. "No, no, no!" I remember yelling in panic. I tried drying it with paper towels. Gross. Again. More swear words. I had no reserves. I was defeated. But that's kids! They always win…
Chezzi as she calls herself, is not regal per say, but she is always courteous and best of all, she quite loves Corgis, so we are reasonably fond of her
The Queen – Madame Tussards
Chezzi knows nothing about football but by gosh she can tackle hard! Read her stuff please. Get her off my back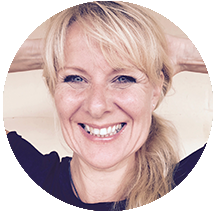 I've never trained anyone quite like her. She makes lots of odd sounds and pulls strange faces when working hard. I have to push her though as she prefers to chat. Um, she tried really hard. She's super enthusiastic and not scared to sweat buckets! I love that about her. She brightens up my day with her mad life stories!
Bev – The Personal Trainer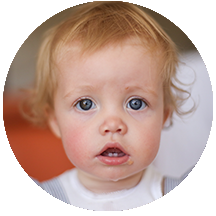 "Dad-dy?"
Scout – Daughter (18mths)
Cheryl was always dramatic. At 4, she told us she wanted to be like Miss Piggy & work in TV! She never drew breath but was always a sweet child. Wild but very sweet.
Peter & Shelley Rogers – The Parents
Butterflies are always following me, everywhere I go.
Mariah Carey – International Singing Superstar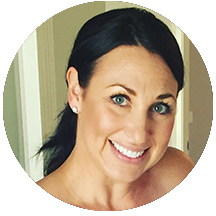 Chezzi thinks she's hilarious but in fact, she laughs at her own jokes and often loses it before even getting to the punchline. I'm much funnier. She gets a lot of her material from me.
Lisa (Moons) Mooney – The Best Friend
A gifted storyteller with self-deprecating wit; tales of Chez's day-to-day life need no exaggeration. If it's going to happen, it's going to happen to Chez! Over a decade of friendship, she has never ceased to amaze me with her strength, courage – and hilarity! I'm so glad her humour and wisdom has been given a platform to be shared with the world. Bookmark this blog!
Kate Fox- Producer, Writer, Avid Exfoliator
She is my wife and I'm scared of her, because she's tougher than me therefore I can only say nice things about her! She IS unique and funny, so read her stuff. Please!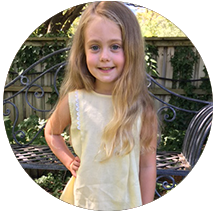 Mummy is a good cookerer. She's pretty nice to me most of the time and she reads me books. I love her because she gives me nice food but she can sometimes be a bit rough when brushing my hair.
follow chezzi
twitter
Tweets by @ChezziDenyer
instagram

Instagram has returned invalid data.

about chezzi