It's taken me a lot longer to write this story than I had anticipated. I think perhaps it still haunts me…
My hubby and I both grew up in the country, so we decided to buy a little farm on the outskirts of Bathurst, which will come as no surprise as it's the home of Mt Panorama – the racetrack being my hubby's most favourite spot in the entire world. It's magnificent, peaceful and isolated – far from the hustle and bustle of everyday life. It's like a restorative retreat overlooking a picturesque tapestry of rolling hills and green pastures. I think it's time I write that romance novel …
Anyway, when we first looked at buying the farm around three years ago, the owners had the most magnificent looking cattle in the paddocks. They were these great hairy beasts with large horns and little crosses like kisses for noses. They made the farm look like it belonged in the Scottish Highlands. We loved them!
Naturally, we dreamt of running our own cattle on the farm once we bought it. The 28 acres looked lonely without animals. We started out with a couple of chooks and soon our confidence grew enough to contemplate bigger stock. Big, but Miniature Highland cattle and boy were we proud!
We took delivery of a very tough looking Bull. He had red, wiry hair and a mammoth head – and giant, um … testicles. I'm talking size of my head. Alongside him, his mate, our prized mamma cow, who would dutifully produce his offspring that we planned to keep around our yard. We envisaged our kids frolicking and living in harmony with these future calves. It took us a week, but we finally agreed Sailor could name them, and so we proudly announced to the world – well, our small town! – We would call our new pets … drum roll … Roary and Goldy!
Fast forward nine months, and I'd just had my second bub, Scout. A month later, hubby asks me to get on the farm buggy and head down the paddock with him. "I'm breastfeeding a hungry child and should be bathing the other one!" I argued. He looked twitchy – jumping around so excitedly I wondered if he'd fallen and hit his head … He was trying to push me and bub out the front door, voice high-pitched, and finally spills. "Goldy's had her calf, you have to come see it, and it's so cute!"
He was right. It was the cutest thing I'd ever seen – apart from my newborn attached to my nipple, and of course, Sailor, hanging onto me as we raced to see the newest addition to our farm family in our Yamaha blue beast. I was smitten! Totally in love. We obsessively watched over little Gustafer, or "Gus" for short. We cheered as he made his first little run to the water tank. We laughed at his first little play-fight with his daddy. My family and I just loved these animals like family, it was incredible.
Nearly a year later, we began to realise after being told by real-life farmers that unfortunately, little Gus was going to have to be moved on. Mum Goldy was pregnant again. Daddy Roary had almost doubled in size – and those, ahem, testicles – huge! Little Gus wasn't so little anymore, always giving his mummy strange looks. It was time [insert sad-face emoji here].
Loving our pets like we did, we were fussy about who he went to live with. Finally, we found someone willing to give little Gus a wonderfully loving home like we had done. A new family was moving to the land from Sydney and they wanted to use Gus to start a little herd. Brilliant, we thought! Lots of little female cows to "play" with; he will be in heaven!
We had a good friend, who happens to be a cow expert, come and help us deliver Gus to his new home. My hubby was away and I had the two kids at a birthday party the morning of the delivery, so we needed the help! I get a phone call while at the birthday party that the pick-up didn't go as planned, as Gus wouldn't leave his very pregnant mum Goldy – so I'm told she is also on the truck with him to keep him company, and once Gus is dropped off to his new home, Goldy will return to ours. In the meantime, Roary is locked up in the cattle yard. All is well …
Of course, as this is my life and my story, something unexpected and dramatic has to occur. It's taken me 36 years to realise most things I do are not easy and usually drama-filled!
Upon reaching Gus' new digs, Gus bolted onto the property, taking his heavily pregnant mum with him. She had broken out of the human-sized door at the front of the truck – not designed to be an animal exit! – and scraped her udder on the way out. Both she and Gus disappeared into the bush. Without a cattle ramp and cattle yards, getting them back would have been impossible!
Meanwhile, I returned home to find my front gate shut and my gorgeous neighbour curiously repairing his fence. He ushers me to pull over, and I saw Roary going absolutely bananas in our yard, bulldozing all of our trees. I nervously entered the gate and tried to encourage him to return to the paddock. He was so big and full of testosterone, my plants withered at the sight of him. I realised he'd decimated the cattle yards, thrown my daughter's bike across the yard – he's clearly distressed. I mean, his wife and kid have just been taken! Made sense.
With our busy morning behind us, I hadn't been to the loo for about five hours – I was busting! Scout had a nappy that desperately needs changing, Sailor was begging for a packet of chippies before bed. Both kids were completely oblivious to what's happening right in front of us! I'm willing my bladder to contain itself – hold on, wee!
Roary was not happy. My neighbour watched on in horror as he stamped his hooves and moved his horns aggressively in my direction. "Roary, baby, it's me," I whispered. "Your friendly mother-friend-owner person, ahh, Chezzi! I feed you, I give you hay with treacle to make you big, strong and sexy for Goldy!" Nup. Nothing would work. He kind of charged at me, but hit the neighbour's fence. Then, he barged through their neighbour's fence, and another one after that, leaving a trail of destruction in his wake.
That was just the worst possible scenario. It started to get dark. I'd forgotten I needed to wee about six hours ago with all the drama, but the kids had started screaming and Sailor was blasting Gangnam Style at full volume. I didn't know what to do, so I decided to jump in my car and call for back-up – my dad! He would know what to do. "He knows cows, bulls, and other big animals, he'll be able to help," I thought. But, as it's now 9pm on a Saturday, he can't make it on account of having had a few beers. Argh!
My second back-up call was to friends Matt and Tracey, who arrived in ten minutes to help. We used three vehicles to block off the road, which didn't help much, as Roary now knows a much faster route – through fences. Three neighbours had come out of their homes to watch the drama unfold – and had this all been caught on camera, ratings gold!
Picture this – two cars, parked about 2kms apart, with high beams pointing towards our front gate. One neighbour on a farm vehicle trying to round up Roary without doing too much damage. Another neighbour, running alongside Roary on foot, trying to convince him not to bowl over any more fences. I'm also chasing Roary, running through waist-high thistles and what feels like a million tiger snakes snapping at my heels. Got the idea? Now also picture me rolling and falling down a lot, but trying to make it look like I meant to commando roll on purpose. Dick.
By 10.30pm we had finally found the angry, upset, scared beast that was Roary. He was so out-of-breath after the commotion he caused on our normally peaceful road. He'd broken enough fences that other animals had escaped, he'd let horses out of their secure paddocks, he'd tried to charge at me and my neighbours and friends – everyone was exhausted! But now what? We'd tried everything. One neighbour decided to rev her little Mazda 3, and amazingly, Roary ran straight across the road and into the secure cattle yards. Maybe that should have been plan A …
I could not believe it, and neither could half the residents of our road – everyone was celebrating his capture and return! I spoke to a new long-standing famers, and they told me that he's now "gone rogue", like he's a character out of a Jason Bourne movie. He will have to go to market, and I was devastated. I headed back to the house; my poor children had gone feral and were beside themselves. I could just make out the shadows of the smashed trees, toys and trikes in the front yard, wind whistling through the broken, smashed-up fences. Oh, what a night.
The next day, Roary headed off to market. When my hubby returned home, I broke the news, and he too was devastated.
Meanwhile, on a farm in a galaxy far, far away, Goldy had given birth to a slightly premature but healthy baby boy. Another Bull! [Insert shocked-face emoji here!]. The Denyers are NOT equipped to deal with all of this testosterone! We realised we'd have to wait another few weeks for Goldy and her baby to settle before we tried to bring them home – which, is another drama-filled story for another time!
We really thought we had this farmer thing in the hay bag. Technically, we're real cattle farmers … No bull! Well, for now at least!
Watch little Gus' first walk to the water tank
Chezzi as she calls herself, is not regal per say, but she is always courteous and best of all, she quite loves Corgis, so we are reasonably fond of her
The Queen – Madame Tussards
Chezzi knows nothing about football but by gosh she can tackle hard! Read her stuff please. Get her off my back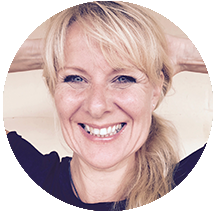 I've never trained anyone quite like her. She makes lots of odd sounds and pulls strange faces when working hard. I have to push her though as she prefers to chat. Um, she tried really hard. She's super enthusiastic and not scared to sweat buckets! I love that about her. She brightens up my day with her mad life stories!
Bev – The Personal Trainer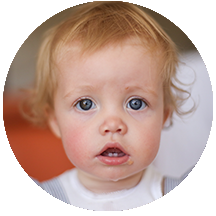 "Dad-dy?"
Scout – Daughter (18mths)
Cheryl was always dramatic. At 4, she told us she wanted to be like Miss Piggy & work in TV! She never drew breath but was always a sweet child. Wild but very sweet.
Peter & Shelley Rogers – The Parents
Butterflies are always following me, everywhere I go.
Mariah Carey – International Singing Superstar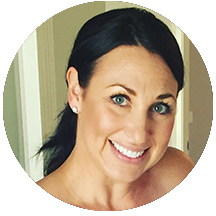 Chezzi thinks she's hilarious but in fact, she laughs at her own jokes and often loses it before even getting to the punchline. I'm much funnier. She gets a lot of her material from me.
Lisa (Moons) Mooney – The Best Friend
A gifted storyteller with self-deprecating wit; tales of Chez's day-to-day life need no exaggeration. If it's going to happen, it's going to happen to Chez! Over a decade of friendship, she has never ceased to amaze me with her strength, courage – and hilarity! I'm so glad her humour and wisdom has been given a platform to be shared with the world. Bookmark this blog!
Kate Fox- Producer, Writer, Avid Exfoliator
She is my wife and I'm scared of her, because she's tougher than me therefore I can only say nice things about her! She IS unique and funny, so read her stuff. Please!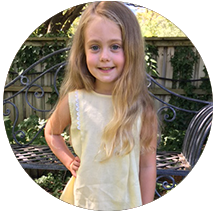 Mummy is a good cookerer. She's pretty nice to me most of the time and she reads me books. I love her because she gives me nice food but she can sometimes be a bit rough when brushing my hair.
follow chezzi
twitter
Tweets by @ChezziDenyer
instagram

Instagram has returned invalid data.

about chezzi