Babies
Nappy Bin
http://m.tommeetippee.com.au/product/sangenic-nappy-disposal-system/

This product is a MUST HAVE when you have a baby. It houses like 20 something nappies and saves the nursery and house stinking like a sewer pipe!
It's easy to use. Small and compact to park somewhere discreet in bubs room. It's cheap to buy and refills are incredibly economic. The biggest plus is that you don't have to take dirty nappies out to your otto every time you change your baby.
I can't recommend this enough. If you're about to have a new baby, seriously invest in one of these. If you've had kids and not used one, It will change your life – it's changed mine.. Being on a farm, my otto is a long way from my house!
Being a parent can be tough. There's a lot of crap out there that's aimed at parents that's totally unnecessary. When I had my first child I purchased as much of this crap as I could afford. Most of it I never used.. I feel it's my duty, to use this page for good! To use this page to showcase things that have helped me.
Some of the things you've probably come across before but some you may not have.. Who knows, they may actually make your life a little easier… or they may prevent you from spending $$ on something you WON'T need!
By the way – I'm not paid or in any way associated with any of the things featured on this page. I have no commercial agreement in place with any of the companies featured here (yet hahaha).
Pregnancy
Pregnancy Recovery Shorts
www.srchealth.com
After a long, drawn out and unsuccessful labour then an Emergency Caesarean, I had no energy at all and felt like I had absolutely zero core strength. My tummy was a wobbling hot mess. I found it hard to lift my bub from certain heights I.e hospital crib while still attached to the drips – at home I found it hard to get out of bed without my Caesar line aching.
Now I won't lie, I nearly fainted when I first saw the price of these pants. The most I had ever spent on a pair of jeans was like $60. But a girlfriend who'd had 2 Caesars swore by them. So I decided to bite the bullet and give them a go and ordered a pair online. They arrived a day later.
I wore the recovery pants, underneath my everyday clothes, for 3 months. They helped me feel supported always. They actually improved my posture. They relived pain from my healing Caesar scar. Surprisingly, they seemed to soothe my aching hips and lower back. My bloated and gassy tummy started to reduce and my scar rapidly healed. I could wear some of my old clothing as I also didn't feel as self-conscious because the materials used made me feel instantly trimmer and a lot more taut!
I occasionally wore the pants underneath my clothes from time to time, over the next few years if my lower back or hips felt a little sore.
When I had my second baby, the same recovery pants were packed into my hospital bag! From my first shower after my 2nd Caesar, I wore them daily with fantastic results again. My second bub had reflux and I would be feeding and awake most nights for her first year. Getting up and down to feed and nurse all night would take its toll on my lower back. To help this, I would wear the recovery shorts to bed some nights!
I've had my shorts for nearly 6 years and the amount of times I've worn them, I estimate to work out at around 20c per wear. It's a big lay-out up front I know, but I can say honestly these pants worked so well for me that I'm recommending them as my number 1 Best Bub Idea!
Fussy Eating Toddlers & Children
Personalised plate & outfit cutter
www.dylbug.com
My 5 year old dislikes eating dinner. It drives me crazy. I found this on the internet and it's worked wonders for dinner time in my house! I cannot recommend it enough. You can just purchase the personalised plate or you can get the dress/clothes cutter (lifesaver – cut ham, bread, toast with it) and it turns dinner time into playtime!! I can use any ingredients (with a little imagination) to create a healthy dinner for my child that I know she will eat every time!! It's not cheap as it needs to come from the US and postage is exy, but the amount of times it's saved me, I think it's a fantastic investment!
The Bento Lunchbox
www.hellogreen.com.au
The lunchbox that makes you feel like the BEST parent.. the Bento box!
This lunchbox is the solution to the guilty parent who doesn't feel like they ever give their child the healthiest/ tastiest food plus some of the food you know they will gobble up!!
The Bento box lunchbox makes me feel like a pro! The little compartments allow me to fill my girl's lunch box with fruit and veggies and the occasional naughty treat and still feel good about it! The lay out of all the different foods looks visually exciting. It's not overwhelming. It's playful! My 5 year old ADORES this lunchbox and tells me I'm the best Mum in the world each time I use it – WINNER!!!
Books
"What to expect when you're expecting"
Heidi Murkoff & Sharon Mazel
I feel I can speak with some authority on this topic as when I first discovered I was pregnant I pretty much bought every book I could find. I became obsessed about learning the "ins" and "outs" of what was happening while I grew my little bean into a functioning little person. I don't normally read books and this was quite alarming for my husband who would gently ask me from time to time (usually while I was scoffing down a handful of chips and snorting like a monster with my head buried in my latest read) if we really needed an entire library's worth of books on the same subject.
He was right. We didn't. I had enough books to be a resource library for a university looking back.. silly considering there was one book I always referred to. One book that became my "go to" if I was worried or concerned about something WHILE I was pregnant, but more importantly AFTER bub was born.
That book is "What to expect when you're expecting" and funnily enough, I passed on all my other literature except that book that I again used when I had my second bub!
So I can't recommend this book enough! It's easy to read. Simple and quick to find the exact topic you're after and it's a good read if you're a new parent or slightly on the anxious side at times like me, because it's written with such a gentle matter of fact style that won't ever panic you!!!
This book is better described as a bible for pregnancy. You can see how earmarked it is!
Breastfeeding
Sore boobies
Someone recommended this fantastic little product to me when my boobies were huge and hot and sore! They're inexpensive and I found so much relief from popping them into my bra in front of my usual breast pad when I needed some comfort. Give them a go, you won't be disappointed – I've got all my breastfeeding girlfriends onto them now!
They help heal nipples broken from feeding. They help restore moisture in the nipple too. They're easy to use and unlike some nipple creams, they won't end up smeared all over your top after feeds!
Rite Aid Hydrogel Breast Discs – I use to buy them from my local IGA store or chemist or Big W!
Nipple shield
The nipple shield worked for me when I was having trouble feeding my first baby and I'more than happy to recommend what I used at that time however before attempting to use a shield you should consult the Australian Breastfeeding Association website AND talk to your community health nurse or lactation specialist to determine if it is suitable for you.
Australian Breastfeeding Association www.breastfeeding.asn.au
I liked the Avent nipple protectors available from most chemists.
Chezzi as she calls herself, is not regal per say, but she is always courteous and best of all, she quite loves Corgis, so we are reasonably fond of her
The Queen – Madame Tussards
Chezzi knows nothing about football but by gosh she can tackle hard! Read her stuff please. Get her off my back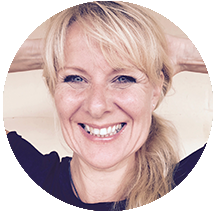 I've never trained anyone quite like her. She makes lots of odd sounds and pulls strange faces when working hard. I have to push her though as she prefers to chat. Um, she tried really hard. She's super enthusiastic and not scared to sweat buckets! I love that about her. She brightens up my day with her mad life stories!
Bev – The Personal Trainer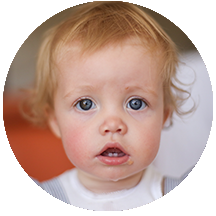 "Dad-dy?"
Scout – Daughter (18mths)
Cheryl was always dramatic. At 4, she told us she wanted to be like Miss Piggy & work in TV! She never drew breath but was always a sweet child. Wild but very sweet.
Peter & Shelley Rogers – The Parents
Butterflies are always following me, everywhere I go.
Mariah Carey – International Singing Superstar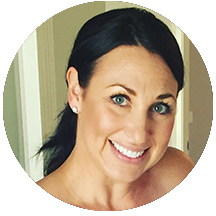 Chezzi thinks she's hilarious but in fact, she laughs at her own jokes and often loses it before even getting to the punchline. I'm much funnier. She gets a lot of her material from me.
Lisa (Moons) Mooney – The Best Friend
A gifted storyteller with self-deprecating wit; tales of Chez's day-to-day life need no exaggeration. If it's going to happen, it's going to happen to Chez! Over a decade of friendship, she has never ceased to amaze me with her strength, courage – and hilarity! I'm so glad her humour and wisdom has been given a platform to be shared with the world. Bookmark this blog!
Kate Fox- Producer, Writer, Avid Exfoliator
She is my wife and I'm scared of her, because she's tougher than me therefore I can only say nice things about her! She IS unique and funny, so read her stuff. Please!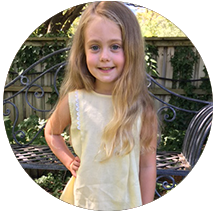 Mummy is a good cookerer. She's pretty nice to me most of the time and she reads me books. I love her because she gives me nice food but she can sometimes be a bit rough when brushing my hair.
follow chezzi
twitter
Tweets by @ChezziDenyer
instagram

Instagram has returned invalid data.

about chezzi