This is something I've wanted to share for some time now. Losing weight, from my own personal experience is really bloody hard! And I know I'm not alone in feeling this way, because I've had countless conversations with friends, strangers and pretty much anyone who has been willing to talk to me about this topic!

Shedding unwanted kilos takes grit. It sounds like a slogan from a fitness ad, but I mean it! It takes sheer determination and consistent effort. It takes a total decision that you're unhappy, either with how you look or how you feel. Losing weight is a huge commitment, especially as you get older, because as you age, your hormones can go bonkers, your mobility can be affected and just everyday degeneration starts to take place. 

I have no scientific evidence to back up this theory, so don't quote me, I just think it's a great way to describe and justify how I feel most of the time. No matter what anyone tells you, losing weight is very difficult. I found shedding consistent kilos is actually harder than giving up smoking, harder than learning a new language … Actually, I didn't really succeed in learning a new language, but you get my drift!

I feel like I could talk about this topic at length for hours as it's something close to my heart. Or, you could say, it's a topic close to my butt!

Now, I've said my Diaries are going to be honest – an honest account of my crazy life. Well, it wouldn't be honest without this section that I've called Operation: Shrink Butt. I don't want to be skinny; I do not aspire to be waif like – yuck! Complete with all my lumps and bumps – but in the right places! 
I'm a mummy to two beautiful little girls who look to me as a healthy role model and that's something I take incredibly seriously, so you won't read any sob stories here, or a woe is me approach to having a droopy bottom.
What you will read (hopefully) is that Operation: Shrink Butt is all about my journey (ugh, I hate that clichéd word, but you know what I mean) to a fitter, healthier, more energetic, and musclier me! It's all about trying to transform my floppy, bumpy, wobbly, sagging, upside down J-Lo booty into a powerhouse muscle to project me into everyday life with voracity and positive fierceness! To make me closer to the superwoman my little babies believe I am!
I use the word "operation" because I'm planning a military style targeted attack on my dwindled fitness level, I'm hoping to conquer my struggles with emotional eating and most of all I'm hoping to help improve my yo-yoing self confidence and affliction for comparison! What a mouthful! All of which I hope will help me become the best version of myself, encourage you if you want to try to improve yourself and maybe even help my daughters one day, develop stronger and better relationships with their own bodies and confidence in themselves and their abilities.
So, welcome to Operation: Shrink Butt … here we go! 
Chezzi as she calls herself, is not regal per say, but she is always courteous and best of all, she quite loves Corgis, so we are reasonably fond of her
The Queen – Madame Tussards
Chezzi knows nothing about football but by gosh she can tackle hard! Read her stuff please. Get her off my back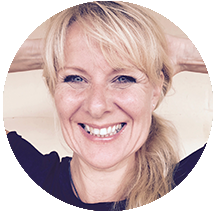 I've never trained anyone quite like her. She makes lots of odd sounds and pulls strange faces when working hard. I have to push her though as she prefers to chat. Um, she tried really hard. She's super enthusiastic and not scared to sweat buckets! I love that about her. She brightens up my day with her mad life stories!
Bev – The Personal Trainer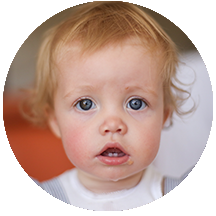 "Dad-dy?"
Scout – Daughter (18mths)
Cheryl was always dramatic. At 4, she told us she wanted to be like Miss Piggy & work in TV! She never drew breath but was always a sweet child. Wild but very sweet.
Peter & Shelley Rogers – The Parents
Butterflies are always following me, everywhere I go.
Mariah Carey – International Singing Superstar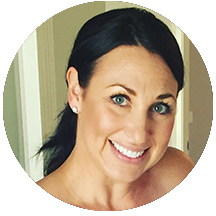 Chezzi thinks she's hilarious but in fact, she laughs at her own jokes and often loses it before even getting to the punchline. I'm much funnier. She gets a lot of her material from me.
Lisa (Moons) Mooney – The Best Friend
A gifted storyteller with self-deprecating wit; tales of Chez's day-to-day life need no exaggeration. If it's going to happen, it's going to happen to Chez! Over a decade of friendship, she has never ceased to amaze me with her strength, courage – and hilarity! I'm so glad her humour and wisdom has been given a platform to be shared with the world. Bookmark this blog!
Kate Fox- Producer, Writer, Avid Exfoliator
She is my wife and I'm scared of her, because she's tougher than me therefore I can only say nice things about her! She IS unique and funny, so read her stuff. Please!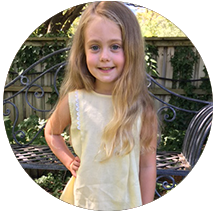 Mummy is a good cookerer. She's pretty nice to me most of the time and she reads me books. I love her because she gives me nice food but she can sometimes be a bit rough when brushing my hair.
follow chezzi
twitter
Tweets by @ChezziDenyer
instagram

Instagram has returned invalid data.

about chezzi