Too Tired for the Terrible Twos
Something has occurred to me this week. Now, I'm being totally honest here, so be gentle. I've realised I'm too old to be raising a terrorising toddler, due to turn two in a few months. The harsh realities of the Terrible Twos have already begun. And I'm just too damn old and tired to do anything about it!
I'm currently in bed at … Let me check the clock. 8:15pm. Trying to write this post on my phone without typing too loud for fear of waking my little monster, aka Scout Una. It's at night where she really comes alive. And things got a whole lot harder since she's been able to yell "Maam-mee! Gouty need cud-dool!" at the top of her lungs. All that advice about closing all doors and ignoring their cries is useless when your child screams out your name seventeen times in two minutes – you try to ignore that! 
I was lulled into a total false sense of security with Sailor, my first born daughter. She slept well, exceptionally well compared to Scout. I had heard other people complain about their babies being awake for most of the night and I honestly thought my one night feed with Sailor was what they must have been complaining about. And, boy, was I so, so, so, so wrong! Little Scout slept perfectly in the hospital, and yeah I was a bit shocked by how noisy she slept, burping and farting and sighing and snoring, but I thought that was quite cute. And then …
When we first came home, I was just so thrilled that she was regularly feeding through the night and was concentrating on my ability to finally breastfeed my baby successfully (as I struggled breastfeeding with Sailor) that I didn't realise she was kind of over-feeding for a few months. On my way to feeling what I thought was pretty exhausted, I went to my doctor to discuss if I needed to go to a sleep school with her. My doctor diagnosed silent reflux and prescribed a very low dose of reflux medication, and finally she would sleep for more than an hour and a half at a time. Until… her first teeth tried to make their appearance! And then pretty much every tooth in that little mouth of hers holds true memories of dates/nights and even the hours when my head never hit the pillow! But we survived! Hooray! Well it's still ongoing but I keep telling myself, we've been through the worst of it?!?!? Denial perhaps? As most mums with crappy sleepers will tell you at the other end, it does get better. They might be referring to their now 15-year-old who is finally sleeping through after all these years, but I took their reassuring warm words and used them as my carrot on the stick to keep going. Who am I kidding? I have to keep going. No one would take on the giant challenge that is this little Scouty. Her cuteness is an instant distraction from her wildness but grandparents, family, friends would back up what I'm saying here – they're all well aware of this child and her boisterous, unique ways.
In the past three days alone, she has grabbed my phone and called an old boss, a colleague from a very long time ago, Telstra, and pranked someone named Phil (twice now, sorry Phil). She's hit her sister with an egg from the fridge. Filled her sister's bed with shoes and covered it up with the doona. Drawn all over my hallway wall with chalk. Opened the back door after a bath and poured Princess Popcorn's water all over her own head. Opened the lid on the bin and tipped it over and hand fed Princess Popcorn rubbish. Taken her shoes off and put them in the toilet and flushed them. Pretended to be a dog in Princess Popcorn's bed and chewed on a gross pig's ear (I'm so ashamed but this is true), and by far the worst thing… she bit Princess Popcorn on the shoulder – actually pulling out a small chunk of hair. OMG!! I heard them playing like they normally love to do, then I heard growling (Scout was growling at Popcorn) and then I saw Scout bite Popcorn and luckily saved the dog from this viscous toddler. And this was just the last few days… In the last year she has eaten kangaroo poo (a few times ugh), eaten a live moth, licked her water off my kitchen floor, scooped a cup of water from the toilet and had a sip before I could get to her, I'm so ashamed to say that she actually ate a bit of her sister's vomit too – I'm so surprised she is still alive! I've felt like I've been a terrible mother but after talking to other Mums about their second and subsequent borns, I realise I AM NOT ALONE!! Some kids are just explorers. Thirsty for experience, knowledge and toilet water – gross!
Now all these stories of Scout's misdemeanours when condensed into one post like this makes her sound like the devil, but she's actually NOT naughty! She's super inquisitive, she gets herself into trouble because she lacks fear and she loves to explore and experiment. Everything you would want your child to be, right? Absolutely! But the lack of sleep and the constant watching and chasing around the remaining twenty four hours is bloody exhausting! And, I think I'm too old! 
I just want to know, how on earth do people go back for a third child, a fourth or even a fifth? How do you keep them alive? I guess everyone is different and different situations and personalities give everyone a different experience. Being a mum is by far The MOST rewarding and fulfilling and heart-warming thing I've ever done in my whole life, BUT it's also the most tiring, scary, sometimes soul depleting, emotional stripping thing I've ever experienced. But how cute are children when they sleep? That's when, and only then, do I think, maybe I could have another one? Luckily Scout hardly ever sleeps, hey?
Chezzi as she calls herself, is not regal per say, but she is always courteous and best of all, she quite loves Corgis, so we are reasonably fond of her
The Queen – Madame Tussards
Chezzi knows nothing about football but by gosh she can tackle hard! Read her stuff please. Get her off my back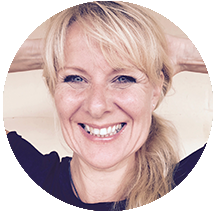 I've never trained anyone quite like her. She makes lots of odd sounds and pulls strange faces when working hard. I have to push her though as she prefers to chat. Um, she tried really hard. She's super enthusiastic and not scared to sweat buckets! I love that about her. She brightens up my day with her mad life stories!
Bev – The Personal Trainer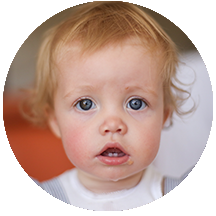 "Dad-dy?"
Scout – Daughter (18mths)
Cheryl was always dramatic. At 4, she told us she wanted to be like Miss Piggy & work in TV! She never drew breath but was always a sweet child. Wild but very sweet.
Peter & Shelley Rogers – The Parents
Butterflies are always following me, everywhere I go.
Mariah Carey – International Singing Superstar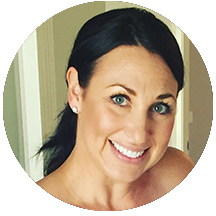 Chezzi thinks she's hilarious but in fact, she laughs at her own jokes and often loses it before even getting to the punchline. I'm much funnier. She gets a lot of her material from me.
Lisa (Moons) Mooney – The Best Friend
A gifted storyteller with self-deprecating wit; tales of Chez's day-to-day life need no exaggeration. If it's going to happen, it's going to happen to Chez! Over a decade of friendship, she has never ceased to amaze me with her strength, courage – and hilarity! I'm so glad her humour and wisdom has been given a platform to be shared with the world. Bookmark this blog!
Kate Fox- Producer, Writer, Avid Exfoliator
She is my wife and I'm scared of her, because she's tougher than me therefore I can only say nice things about her! She IS unique and funny, so read her stuff. Please!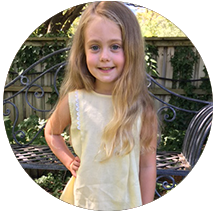 Mummy is a good cookerer. She's pretty nice to me most of the time and she reads me books. I love her because she gives me nice food but she can sometimes be a bit rough when brushing my hair.
follow chezzi
twitter
Tweets by @ChezziDenyer
instagram

Instagram has returned invalid data.

about chezzi