Phase Two of Operation: Shrink Butt is the very important and only enjoyable in small doses – exercise! 
Like food, I've also had a very interesting relationship with exercise over my years. When I was quite a bit younger and less wrinkled, I loved jumping around like a mad woman on the basketball court. I played every day, and when I wasn't playing, I was training and when I wasn't training, I was playing! After homework each night, I would practice lay-ups in my driveway, hitting the backboard repeatedly with a big thud … thud … thud. I'm sure the neighbours appreciated that. I was chosen to represent NSW Catholic Schools in an elite squad, playing in Canada and North America. In true Chezzi fashion, I broke my nose on that trip – and that's where exercise and I started sleeping in separate beds!
I couldn't have my nose re-broken and fixed overseas, and was told by the doc there to wait until I got back to Australia. Of course, by the time I returned a month later, I thought it seemed fine,although it rattled and tickled when breathing deeply like you do when really exercising, but I was young and I thought this was just a funny side effect of what was a hilarious war story! So, I didn't seek any further treatment or medical advice on my nose.Until I started having breathing issues and chronic sinus infections in my thirties! Again – another story for another time! 
At uni, I tried doing the gym thing. I would save up and pay for a whole year's membership and then go once or twice or consistently for a month then conveniently find an excuse to take a break for a few months. And then hit it sporadically again down the track. I didn't enjoy it though. I found it tedious. I didn't understand why fit and thin people wanted to be there! If I was fit and thin, I would be out shopping or hanging with my friends. I just didn't really get it! Call me totally naive, but I did not understand the concept of exercising to make yourself feel better. I didn't see the connection between setting yourself some fitness goals and then striving to achieve them, and then better them next time. "Huh, what? Exercise endorphins? How do you eat those?" was my way of thinking at the time.

I've always been a strong fast walker, though. I never got the point of strolling. I would occasionally run when working on Live TV which was kind of exercising, yeah? I worked a lot in a mostly sedentary job while in the newsroom and segment producing. I always gave my all to my job during the day and the last thing I felt like doing when finally getting home was exercising! No way! 
A girlfriend of mine introduced me to Bikram Yoga, telling me it would change my life! It did but only to the extent that hot sweaty people with long underarm hair now make me feel awkward and uncomfortable. I couldn't do the majority of the positions anyway and felt really uncoordinated. At one point, I fell loudly onto the floor laughing at myself so I didn't cry, with everyone too much in their zone to find it as entertaining as I did. Boring!
After I had Sailor, I would take her for long walks in the pram around the city. I enjoyed that! It wasn't consistent though as I couldn't always do this when we travelled around the country.
As I got a little older and hopefully somewhat wiser, I learnt more about the benefits of this horrible thing called exercise and crazily I actually started to enjoy it. A little bit, from time to time. I made the connection between feeling stronger and fitter and feeling more energetic and comfortable with myself. I realised it had a remarkably calming effect on my occasional anxiety. I was learning not to love it completely, but to appreciate it.
Over the past few years, I've been trying to walk regularly. I find this is important for me for so many reasons. It helps clear my head. It helps get my heart and blood pumping! It makes me breathe better. It actually helps make me sleep sounder at night! It helps me to feel fitter and stronger while chasing after the kids. And one of the biggest reasons, it has helped me shed some of the unwanted wobbliness from my backside!

As I mentioned in the Emotional Eating 101 post, I've lost 17 kilos! Yay! But I really need to start toning up now. I need to work on those flabby bits! To try and get more lean muscle to replace the unwanted jelly wobbly body part. Enter the personal trainer! Eek! This is week one back at the gym with a personal trainer working me harder than I would work myself  – think singing out loud while walking on a treadmill for 20 minutes then heading home.. Nope, my trainer – Bev – believes in sweat! She believes in pushing through the pain barrier where your brain tells you to stop before you spontaneously combust all over that treadmill! She is tough. She makes me do exercises that I didn't even know existed. In fact, she made me do some ridiculous looking upright chest press this morning and now I'm actually struggling to type this. That's how intense this is! After my first session, I laid down on the treadmill unable to move. I've posted a photo of me doing that. It's totally legit! I was suffering. Seriously.
At this point, I'm doing two personal training sessions a week and hopefully once my ankle is a little stronger, I'll incorporate some more walking. My plan is to be consistent. I want to feel the results not just look for them! Watch this space for more updates on my love hate relationship with this very (unfortunate) integral part of Operation: Shrink Butt!
Chezzi as she calls herself, is not regal per say, but she is always courteous and best of all, she quite loves Corgis, so we are reasonably fond of her
The Queen – Madame Tussards
Chezzi knows nothing about football but by gosh she can tackle hard! Read her stuff please. Get her off my back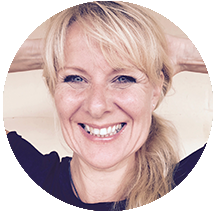 I've never trained anyone quite like her. She makes lots of odd sounds and pulls strange faces when working hard. I have to push her though as she prefers to chat. Um, she tried really hard. She's super enthusiastic and not scared to sweat buckets! I love that about her. She brightens up my day with her mad life stories!
Bev – The Personal Trainer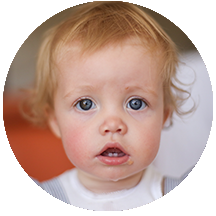 "Dad-dy?"
Scout – Daughter (18mths)
Cheryl was always dramatic. At 4, she told us she wanted to be like Miss Piggy & work in TV! She never drew breath but was always a sweet child. Wild but very sweet.
Peter & Shelley Rogers – The Parents
Butterflies are always following me, everywhere I go.
Mariah Carey – International Singing Superstar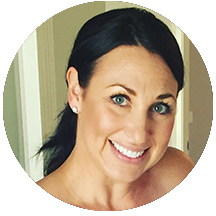 Chezzi thinks she's hilarious but in fact, she laughs at her own jokes and often loses it before even getting to the punchline. I'm much funnier. She gets a lot of her material from me.
Lisa (Moons) Mooney – The Best Friend
A gifted storyteller with self-deprecating wit; tales of Chez's day-to-day life need no exaggeration. If it's going to happen, it's going to happen to Chez! Over a decade of friendship, she has never ceased to amaze me with her strength, courage – and hilarity! I'm so glad her humour and wisdom has been given a platform to be shared with the world. Bookmark this blog!
Kate Fox- Producer, Writer, Avid Exfoliator
She is my wife and I'm scared of her, because she's tougher than me therefore I can only say nice things about her! She IS unique and funny, so read her stuff. Please!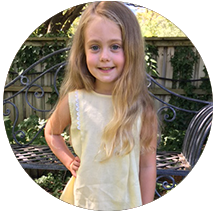 Mummy is a good cookerer. She's pretty nice to me most of the time and she reads me books. I love her because she gives me nice food but she can sometimes be a bit rough when brushing my hair.
follow chezzi
twitter
Tweets by @ChezziDenyer
instagram

Instagram has returned invalid data.

about chezzi