Operation: Shrink Butt… Salads!
Last week wasn't a great week for Operation: Shrink Butt. With the wedding and all the trillions of things you need to do for preparing, not to mention the copious catch ups with friends I hadn't seen for years meant… a whole lot of eating and drinking the wrong things.. I finished up the weekend feeling like a toxic, dehydrated blown up version of how I began the week!
Never mind, this week was back on track. I upped the water each day, increased some gentle exercise (walking and some light weights) and most importantly made up lots of colourful salads to eat!
Now I'm not usually a fan of salad. I am, in fact, a self proclaimed salad dodger!! BUT I've come up with some yummy varieties of salad that actually taste like a real meal. Full of flavour and substantial!!
Here's some of my favourites that I turned to this week to make me feel healthy and wholesome..:
Spinach & Strawberry Salad
Baby Spinach
Strawberries
Cucumbers sliced and quartered
2 Tbsp Currants
1 Tbsp Coconut flakes (optional)
4 thin slices of chorizo dry fried & cut into tiny pieces (yum)
1 rasher of prosciutto also dry fried then broken up
1Tbsp Sunflower seeds
1 heaped Tbsp Slivered almonds
Drizzle with balsamic & serve
In this next one, I actually used ingredients I had grown in our very own veggie patch! Yay us!
Veggie Patch Salad
6 Asparagus
1 red onion chopped up
2 zucchini sliced up
Spray fry pan with a little coconut oil
Then fry onion until brown
Add Asparagus and fry till softish
Add Zucchini and fry until softish
While still on heat, sprinkle a little balsamic and a tiny bit of honey to caramelise. Toss around fry pan quickly and then serve either hot as a side dish or cold spread over a plate of rocket or baby spinach! (You could also use capsicum, carrot or whatever else you have handy – even left over roast veggies would be great)
Some other ingredients you can add to salads to "yummify" them..
Crushed pistachios
Marinated olives
Marinated or fresh feta cheese
Mango pieces
Apple slices
Pomegranate chunks
Marinated onions or picked onions
Pickled walnuts (yum)
Pickled chillies
Fresh mint
Fresh coriander
Lychees (canned or fresh)
Diced pumpkin cooked in a baking dish with a drizzle of balsamic (My Sister in law Kendall taught me this one & it's great!)
Fennel seeds or sesame seeds
I love adding new ingredients to my salad of a baby spinach base. Sometimes it's a bit too much and the combination doesn't taste great, but just sometimes you can come up with a winning combination that's fun to make and delicious to eat!
Yummy stuffed capsicums
2 capsicum (any colour)
1 Tbsp of light cheese
A little bit of Parmesan cheese to sprinkle on top before cooking
Enough Tomato paste to cover all the veggies well
Chopped vegetables – I love zucchini and capsicum and a little bit of asparagus, corn, pumpkin
Cut the top of the capsicum and pull out all the seeds and centre
In a bowl combine all the chopped veggies (cut them nice and small so they cook quickly)
Add the cheese, the tomato paste (as much or as little as you want) and stir until well mixed into the paste.
Using a spoon or your hands! Full the capsicum shells and then sprinkle the filled shells with a bit of Parmesan cheese.
Put on a baking tray in the oven at 200 degrees for about 25-30mins until they look cooked through and soft!
Enjoy on their own or as part of a meal!
Yum!
Chezzi as she calls herself, is not regal per say, but she is always courteous and best of all, she quite loves Corgis, so we are reasonably fond of her
The Queen – Madame Tussards
Chezzi knows nothing about football but by gosh she can tackle hard! Read her stuff please. Get her off my back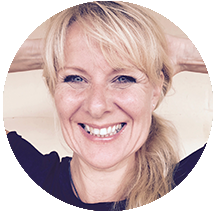 I've never trained anyone quite like her. She makes lots of odd sounds and pulls strange faces when working hard. I have to push her though as she prefers to chat. Um, she tried really hard. She's super enthusiastic and not scared to sweat buckets! I love that about her. She brightens up my day with her mad life stories!
Bev – The Personal Trainer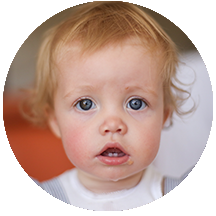 "Dad-dy?"
Scout – Daughter (18mths)
Cheryl was always dramatic. At 4, she told us she wanted to be like Miss Piggy & work in TV! She never drew breath but was always a sweet child. Wild but very sweet.
Peter & Shelley Rogers – The Parents
Butterflies are always following me, everywhere I go.
Mariah Carey – International Singing Superstar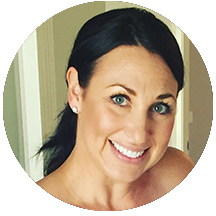 Chezzi thinks she's hilarious but in fact, she laughs at her own jokes and often loses it before even getting to the punchline. I'm much funnier. She gets a lot of her material from me.
Lisa (Moons) Mooney – The Best Friend
A gifted storyteller with self-deprecating wit; tales of Chez's day-to-day life need no exaggeration. If it's going to happen, it's going to happen to Chez! Over a decade of friendship, she has never ceased to amaze me with her strength, courage – and hilarity! I'm so glad her humour and wisdom has been given a platform to be shared with the world. Bookmark this blog!
Kate Fox- Producer, Writer, Avid Exfoliator
She is my wife and I'm scared of her, because she's tougher than me therefore I can only say nice things about her! She IS unique and funny, so read her stuff. Please!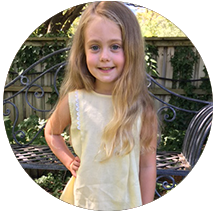 Mummy is a good cookerer. She's pretty nice to me most of the time and she reads me books. I love her because she gives me nice food but she can sometimes be a bit rough when brushing my hair.
follow chezzi
twitter
Tweets by @ChezziDenyer
instagram

Instagram has returned invalid data.

about chezzi