All hail, the Holy Princess Popcorn Denyer
This week, we welcomed a new addition to our family; an 8-week-old Cavoodle puppy that Sailor has named Princess Popcorn. None of us have slept for the past few nights. It's like having a newborn baby. I have a feeling our lives will never be the same thanks to this adorable little chestnut fluff ball. The end.
Haha, just kidding! What a wonderful experience it's been bringing home this little puppy to our family. Sailor had asked us for a pet dog for the past year and we did everything we could to find a dog to adopt from our local shelters. I DID NOT want a puppy. I remember the toilet training period, the crying at night, the nipping and the biting period. I combined that in my head with an 18-month-old wild child and saw nothing but disaster and chaos.
So what happened? Well, as I mentioned above we had been looking for a rescue dog that would fit nicely into our home environment. I wanted something that wouldn't shed too much hair as both my girls get allergies from hair, and my hubby and I are both allergic to cats and some animal dander. The dog had to be excellent with kids, and this was non-negotiable. Not too hyperactive or overly energetic but able to be walked once a day. Can't chase stock as we live on a farm and we are surrounded by other farms with stock.
We looked and considered a number of dogs at our local pound and a nearby shelter; however none of the beautiful animals met our criteria unfortunately. About two years ago when we first moved to our little farm we had found a beautiful Border Collie cross Poodle which I named Rumour. Rumour unfortunately grew too big too quick, would run through the paddocks chasing stock, she would get anxious and break out of our yard if we left her by herself for an hour. She knocked Sailor over continuously and I couldn't have the two together at the same time. It broke my heart when we decided we had to re-home her to a more suitable family. I was never ever going to make that mistake again; hence I did a lot of research this time around and wouldn't take an animal if I had any doubts. At all.
About six months ago, I started to look at Cavoodles. They weren't my pick of breed, but I hadn't heard a bad word from anyone who had them. My best girlfriend has one which my girls both LOVE and would smother him with kindness and love and he just lapped it up. They seemed to be excellent with kids, and that was the most important factor in my decision. Sailor asked Santa for a new puppy at Christmas time, but unfortunately Santa had run out. Wink, wink. But that only bought me so long before the daily pestering began. "Please Mum, just a little dog for my birthday. I will love it and look after it. That's all I want for my birthday. Please Mum. Please…"
So in February, my husband and I started to look seriously at getting a puppy. Sailor had no idea we were considering the pros and cons. It's a really tough choice, especially if you're destined to make the right choice. Both Grant and I had grown up with animals and really wanted our children to experience the same joy, responsibility and love that having a little companion can bring. As I had said above, I was incredibly reluctant to get a dog at the puppy stage. I have a little baby and with my hubby away a lot, the last thing I need is another dependant! But the pros far outweighed the cons and my arguments ran out. Not to mention, I was kinda starting to get a little excited myself. Partly because who doesn't love the cuteness of a puppy, but also because of the immense joy I pictured Sailor getting when she met this little friend of hers.
I had spoken with a few local vets and owners of Cavoodles and decided on a lovely breeder with highly recommended puppies. We had often seen her sending puppies on Rex flights we had been on in the past. Her puppies always looked sensational, happy, and healthy with real woolly fur which is what we wanted. Coincidentally the breeder, had a few little female second generation Cavoodles ready to go to their forever home in a fortnight and it seemed like it was meant to be. I discussed the personalities of each of the little puppies with the breeder, looking for an affectionate, gentle, sweetheart that would suit our needs. We both decided that a little dark apricot girl would be best and we would have the opportunity to meet her in a week. Now all we had to do was to keep it a secret from our obsessive Sailor. That was difficult at times. I just wanted to tell her but instead I quizzed her on possible puppy names – SHOULD  we get one down the track…
On the day we met the puppy I was backtracking big time. Scout is teething and had not slept well for three nights and I was exhausted. I was thinking of every excuse I could come up with on our trip out of town to meet the little Cavoodle. I was petrified. What if I never ever sleep again? How can I manage with a new puppy and a child who needs so much attention? Am I crazy? What am I thinking? And then we saw the little fluff ball as we drove in. It was like slow motion. I've never seen something so bloody cute in all my life. I picked her up and cradled her little trembling body in my arms and that was that. She was coming with us. At that point, she had no idea how much love and attention she would be showered with. I knew Sailor would be so excited and I could tell she would make a perfect addition to our family. Grant asked me was I sure, given everything I had said in the car on the way out. I gave him a look like "Gosh, men just don't get it", and we laughed and we snuggled and cuddled with her some more. We listened to the incredibly informative talk with the breeder and left after an hour, nervously turning around and checking on our little fluff ball of love in her crate on the back seat. It was like bringing a new baby home.
We picked Sailor up from school that afternoon and hurried her out to the car. She asked me "Have you got a puppy in the car for me?" "What? NO! Why would you ask that?" I snapped. "Cause you're acting weird." was the reply. Bloody kids. She met the little unnamed puppy and hugged it so tight. The look on her face was so priceless and was better than I had imagined. She was just so thrilled. She told me it was the best day of her life. She kept hugging the little puppy and kissing it on the head. The little puppy looking as snug as ever wrapped up in her little arms. They were a match made in heaven. Grant and I looked at each other smiling. We felt amazing. "So what are you going to name her, Sailor?" I asked. "Definitely, Princess Popcorn!" "Ummm… OK?" I giggled at the thought of Grant taking the dog to a dog park and yelling out "Princess Popcorn" at the top of his voice. I DID not like the name HOWEVER I was unable to sway her at all. So Princess Popcorn it is! I've tried calling her Poppy for short but Sailor prefers Popcorn for short… Grrrr!
I was dreading the first night, I'll totally honest. We put little Princess Popcorn in the laundry with a beautiful little furry Princess bed, of course! Some puppy pee pads and a little bowl of water. From the time I closed the door at 9pm until I turned the light on at 5am the next morning; little Princess Popcorn did not make a squeak! Scout, on the other hand, had cried on and off all night and again I was exhausted as I had been up rocking her, cuddling her and tending to her quietly so I didn't alert the puppy. I couldn't believe how good she had been. She did a little wee outside and then we came back inside for a little play and cuddle. She was quite excited after having been alone all night. It was super cute seeing her dart around the lounge and try attack my dressing gown! Yay us! We had survived the first night! If only I could have swapped the breeder Scout for Princess Popcorn … kidding!
The second night, Scout slept right through BUT little Princess Popcorn cried for nearly eight hours straight. For a mum to lie in bed and ignore crying is like torture. I tossed and turned and rolled over and put the pillow over my ears and tried hiding under the doona but I could still hear the squealing from the laundry. I felt terrible. And I looked terrible when I finally gave in at 4.45am and went and got her to take her outside to do her morning wee. I had to peel my eyes open; they were so reluctant to allow me to get up. I was so terribly, terribly knackered I felt sick in the tummy. But little Princess Popcorn was so good. As soon as we walked outside she did her little miniscule wee and we were back inside playing before my girls got up.
Princess Popcorn's third night and her and Scout played tag team with the crying. I was wandering the house like a zombie, using only my mobile phone light to make bottles and check on each of the little people and puppy. Of course, I stubbed my toe on the bench and jumped around like a twit without making a sound. I'm guessing I would have looked like a bad mime. Getting ready for school that morning wasn't easy. I put little Princess Popcorn in her crate in the lounge room and took Sailor in to get her ready. Meanwhile, Scout had eaten Princess Popcorn's dog biscuit breakfast through the crate bars and when I returned Princess Popcorn had Scout's dummy in like a cartoon character. I separated the two of them. Scout returned back to the lounge room while I was doing Sailor's hair, and this time she let Princess Popcorn out of the crate and the two of them were digging through the bin. I picked up all the rubbish and put it back in the bin and then I hear Sailor yell out that Princess Popcorn was peeing in the bedroom and Scout was treading in it. So I dart into the bedroom, lift Scout out of the wee, put the puppy outside then head back to clean up the mess. Meanwhile, blooming Scout had let the puppy back inside and the two of them were wrestling in the little dog bed, so I separate them again. I remind Sailor sternly that she promised to help me with the puppy and she agreed and took her outside for a little walk and a play. UGH!
I won't give you a day by day rundown because that would take too long…  and we all know I write too much as it is. But I will tell you that little Princess Popcorn has fit into our family perfectly. She is an absolute delight. She makes us laugh a lot with her little antics. She doesn't like walking on the wet grass (just like a Princess, haha) and she has nipped me hard on the toe and also the bottom cheek through my pyjama pants. OUCH! We had a little vial of holy water from our young neighbour's reconciliation and Scout fed that to little Princess Popcorn, so I guess you could say she has been blessed! We will start puppy pre-school in a few weeks after her vaccinations. Hopefully, I will have had at least three hours of consecutive sleep by then so I can stop introducing Grant to people accidentally as Princess Popcorn!
Chezzi as she calls herself, is not regal per say, but she is always courteous and best of all, she quite loves Corgis, so we are reasonably fond of her
The Queen – Madame Tussards
Chezzi knows nothing about football but by gosh she can tackle hard! Read her stuff please. Get her off my back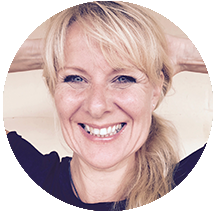 I've never trained anyone quite like her. She makes lots of odd sounds and pulls strange faces when working hard. I have to push her though as she prefers to chat. Um, she tried really hard. She's super enthusiastic and not scared to sweat buckets! I love that about her. She brightens up my day with her mad life stories!
Bev – The Personal Trainer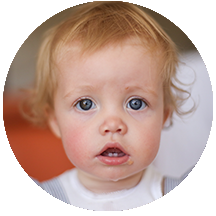 "Dad-dy?"
Scout – Daughter (18mths)
Cheryl was always dramatic. At 4, she told us she wanted to be like Miss Piggy & work in TV! She never drew breath but was always a sweet child. Wild but very sweet.
Peter & Shelley Rogers – The Parents
Butterflies are always following me, everywhere I go.
Mariah Carey – International Singing Superstar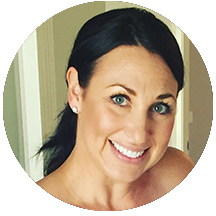 Chezzi thinks she's hilarious but in fact, she laughs at her own jokes and often loses it before even getting to the punchline. I'm much funnier. She gets a lot of her material from me.
Lisa (Moons) Mooney – The Best Friend
A gifted storyteller with self-deprecating wit; tales of Chez's day-to-day life need no exaggeration. If it's going to happen, it's going to happen to Chez! Over a decade of friendship, she has never ceased to amaze me with her strength, courage – and hilarity! I'm so glad her humour and wisdom has been given a platform to be shared with the world. Bookmark this blog!
Kate Fox- Producer, Writer, Avid Exfoliator
She is my wife and I'm scared of her, because she's tougher than me therefore I can only say nice things about her! She IS unique and funny, so read her stuff. Please!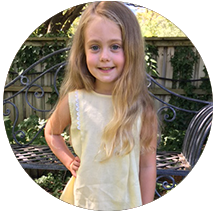 Mummy is a good cookerer. She's pretty nice to me most of the time and she reads me books. I love her because she gives me nice food but she can sometimes be a bit rough when brushing my hair.
follow chezzi
twitter
Tweets by @ChezziDenyer
instagram

Instagram did not return a 200.

about chezzi