I have been pretty busy lately with my third baby. No, I haven't given birth again! It's not a child as such but more of a dream or a vision that I've tried to create to fruition – Mummy Time TV. You may have heard me talk about it a bit lately and if you've seen me talk about it on TV or if you've heard one of my radio interviews you could be a little confused and that's simply because I get a little tongue tied when nervous, blink a lot like a cow being attacked by flies, fill any potential pauses with "you know" or "you get me", and I am NOT used to the kind of publicity my little show has been getting. My go-to freak out face [insert petrified emoji here] has appeared in a lot of publicity right around the nation (sigh). So I feel I need to explain, in detail, what the hell I am up to and why I feel so strongly about this project. I assure you it is not the fame (see above) and I double assure you it is not the money. My hubby and I have fully funded the project so far and it's expensive!
Six years ago, when I had Sailor, my entire life changed. Mostly for the better but the transition wasn't what I had expected. I had quite a traumatic birth, I was induced due to the size of my baby's head and potential issues expected from family history, and I wasn't dilating. My waters were broken and a very slow labour had commenced thanks to intravenous Oxycontin, but things were slow and my baby had turned and it was incredibly painful. I had a fairly loose birth plan in my mind and while I wasn't too fussy about many things like epidural if necessary, I knew I did not want a caesarean. At all. And this thought or fear of a caesarean began to become a problem when my baby started to show signs of distress. She was stuck it seemed. She had been frank breech (bum down head up with feet in mouth) for most of the final stages of pregnancy and had returned back to this position during labour. I tried to persevere but I was becoming exhausted. The advice from my Obstetrician was Caesarean and he was very encouraging and supportive and not forceful. He told me straight and he was wonderful, but I was so scared and after being in labour with constant pain for so long, I was almost hallucinating and my judgment at this point was not clear. I persisted with the labour until I could no more. My baby had started to pass meconium (baby's first poo, do not Google it if you haven't seen it before) and her heart rate had become erratic. And so I relinquished control at that point reluctantly and was wheeled straight into surgery and had my beautiful baby girl not long after. I was given some Valium to calm me and when I first saw my daughter I could barely speak. I was in shock. Shock because of the overwhelming sensation of love, shock from being so exhausted and emotional from the experience, shock because I felt like I had failed at childbirth and her first experience of this life, this world was so far from the calm loving glimpse I had dreamt for her. Even writing this now makes me well up with tears. I just feel so sorry for myself. So sad that I carried such an unnecessary burden for so long.
My first few days at home with Sailor were crazy. I had an oversupply of milk like many mothers. I was exhausted. I was emotional. I felt like a blown-up balloon was being let down around my stomach. I couldn't successfully feed my baby yet, we just didn't have a good rhythm. I had too much milk. She was reluctant to latch on because she would be flooded. She would lap up the overflow. I know I've spoken about this in an earlier post about breastfeeding. I also knew my Mum would head home the day before Grant, my husband, would head back on the road. I would be alone. I told myself I would be fine. I lived in the inner city at this point and it was noisy and bustling and busy and I felt that reassuring at this point, there were always people around. I wouldn't be lonely, I couldn't. I was used to driving everywhere up to this point and hadn't needed to use public transport. But after a caesarean you can't drive for six weeks. The community health nurse came and did her visit. I didn't show any signs of being distressed. I felt I was managing quite well. My house was a mess and I was living in pajamas but I was eating and drinking water and sleeping when the baby slept, so things were ok. She gave me the details for a Mother's Group for my area. I wanted to join. I had every intention of getting myself there but in reality it was impossible. I was in a baby bubble. I didn't even leave my apartment for the first few weeks, let alone getting myself two suburbs over with a pram and a baby who could cry or scream at any time leaving me panicked because I had nowhere to run and hide to try feed her. It was too scary. But I was ok with that.
And then one night, things changed. Sailor broke out in a milk rash all over her face. It just appeared in an hour I think. Right away my overactive fear drive kicked in and I started considering the worst. She had meningococcal. It's bad, really bad was playing over and over in my head. If my birthing experience could have been so bad, so beyond my control, what else could be out of my control? How could I possibly care for this child? I have no experience. I have no idea what I'm doing. I'm a failure. I can't even feed her properly. This was playing on repeat in my head.
I remember watching the clock. It was three fifteen in the morning. Who on earth could I call right now without sounding like a complete idiot?! They'll lock me up or worse, they'll take my baby. So I consulted the internet. Furiously looking up anything about rashes, anything that could calm me. Nothing really gave me feel the security or support I needed so I looked for forums or chat places where I could talk to other mums. That would help? I found a few things online, but most were from the States and when I typed in my question I had no response. It was at this exact moment I thought to myself, why wouldn't someone make a TV show with mums about this exact stuff? How great would some videos of mums actually chatting about this kind of stuff be? I was certain someone would create it soon. What a marvelous idea. How truly helpful. I'm fairly certain it was the very next day I decided to go back on the road with my husband traveling for Sunrise Weather. I needed to feel support and being with him and my crew seemed like the best place for me.
I didn't realise it joining a Mother's Group could disadvantage me so much. As I travelled around the top end, I chatted to Mums in all sorts of rural and outback places. I wasn't alone. Many other women didn't have the opportunity to join a Mother's Group or they didn't gel with the one they were assigned to. It was actually quite sad, I lived in the heart of Sydney and I was more alone than some of these women in the most remote outback Australia. The reason is that they had worked out the secret of talking and I hadn't. Some of them would meet with older mums or grandmothers each week for tea and scones and they would share stories to make themselves feel normal. A little saner. Some of them would use radio to chat to other mums from neighbouring properties, hundreds of kilometers between them, and they would laugh and share stories. Revolutionary.
When I had my daughter Scout I was again back in baby world. But this time it was different. I'd been there before and I had survived. I had a great support network around me. I had close girlfriends who had babies of similar age. I felt very supported BUT I was so shocked that there still wasn't a show on any of the trillions of channels we now have. There were no real mums chatting in an entertaining way on YouTube that I could relate to. Why hasn't this been done? And so after discussing the idea with my hubby at length I thought I would give it a go. And so, Mummy Time TV was born.
This year in February I launched The Chezzi Diaries to try creating an identity away from my husband's. That was really scary for me, as I had lost so much confidence over the years. I seemed to be forever telling myself with each "new" step that I have had two caesareans and created two beautiful children, so how hard could anything be compared to that! It has been really quite remarkable this journey and I'm so excited about where it's headed. I had been watching a number of mums for a while and talking to anyone and everyone I could about mum stuff to try to find a group of ladies who would have a similar sense of humour to me. That was really important as I knew the show would be different. I wanted to make people laugh at some of the crap that goes wrong at times. The stuff that you think will surely make your head explode from stress. The stuff that happens to us all that makes us feel like such failures. This comedy injection is what would make the show instantly familiar. It's how I relate to people. It's also how I deal with stress. Being a Mum is tough sometimes and monotonous and I wanted to take the crap and make it resonate.
So I approached my six guest host Mummies about this very left field, random idea and started to piece the show together. I won't go into all the production detail but I carefully surrounded myself with a wonderfully supportive bunch of people, most of which I had never met, and we filmed for two days (remember Grant and I are funding it eek) and what we got was miraculous. Incredible. The girls were thrown out of their comfort zones and they blew me away with their willingness to try anything I asked. The chats were filled with pee your pants stories but also with deep, emotionally traumatic stories. We bonded so well during the time that now the filming part is over, I miss them. Finally, I could see what I had missed out on by not having a Mother's Group.
We launched the first episode last week and you can check it out via the Mummy Time TV website mummytimetv.com or by searching YouTube for Mummy Time TV. My dream is to pick up some good sponsorship and bring you so many more episodes about so many different stages and experiences that this motherhood journey has to offer. I want to bring in new mummies with my regular six to offer up different dynamics and stories. I want to talk to all mums. Mums of school aged kids, same sex parents, parents of teenagers every and any type of mum's and mum topics I want to explore… and hopefully this little show can help others like it has helped me so far. Watch this space!
BEHIND THE SCENES FILMING
Chezzi as she calls herself, is not regal per say, but she is always courteous and best of all, she quite loves Corgis, so we are reasonably fond of her
The Queen – Madame Tussards
Chezzi knows nothing about football but by gosh she can tackle hard! Read her stuff please. Get her off my back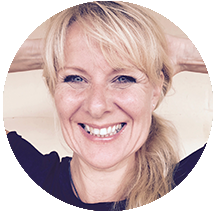 I've never trained anyone quite like her. She makes lots of odd sounds and pulls strange faces when working hard. I have to push her though as she prefers to chat. Um, she tried really hard. She's super enthusiastic and not scared to sweat buckets! I love that about her. She brightens up my day with her mad life stories!
Bev – The Personal Trainer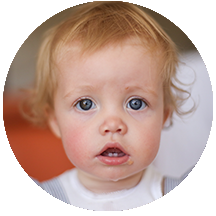 "Dad-dy?"
Scout – Daughter (18mths)
Cheryl was always dramatic. At 4, she told us she wanted to be like Miss Piggy & work in TV! She never drew breath but was always a sweet child. Wild but very sweet.
Peter & Shelley Rogers – The Parents
Butterflies are always following me, everywhere I go.
Mariah Carey – International Singing Superstar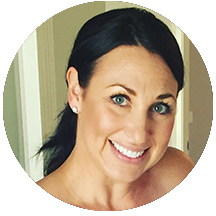 Chezzi thinks she's hilarious but in fact, she laughs at her own jokes and often loses it before even getting to the punchline. I'm much funnier. She gets a lot of her material from me.
Lisa (Moons) Mooney – The Best Friend
A gifted storyteller with self-deprecating wit; tales of Chez's day-to-day life need no exaggeration. If it's going to happen, it's going to happen to Chez! Over a decade of friendship, she has never ceased to amaze me with her strength, courage – and hilarity! I'm so glad her humour and wisdom has been given a platform to be shared with the world. Bookmark this blog!
Kate Fox- Producer, Writer, Avid Exfoliator
She is my wife and I'm scared of her, because she's tougher than me therefore I can only say nice things about her! She IS unique and funny, so read her stuff. Please!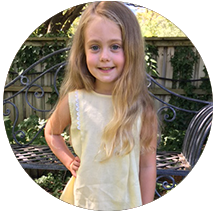 Mummy is a good cookerer. She's pretty nice to me most of the time and she reads me books. I love her because she gives me nice food but she can sometimes be a bit rough when brushing my hair.
follow chezzi
twitter
Tweets by @ChezziDenyer
instagram

Instagram has returned invalid data.

about chezzi