I'm Going the Whole Way with Rural Aid!
I get a lot of requests from charities and organisations and I try my darnedest to always help out where I can, but it's not always possible to be everywhere and to help everyone every time. It plagues me sometimes but I'm dealing with it.
Late last year my hubby and I were discussing helping out a charity. We want to help make a difference. We feel so grateful. We're both in really good places at this moment in time, and we don't take that for granted for one second. We certainly have had our fair share of bad times … Bad luck, injury, illness, more injuries, you name it!
We've certainly never felt more at ease in life than we do right now – living on our farm in the country on the beautiful outskirts of Bathurst. We're remote but not too far removed. It was an incredible tree-change for us; we took a punt at a more relaxed pace of life and it totally worked out for the best. We adore it! We love the contrast between the hustle and bustle of city and work life to the slow and restorative feel of the country. It does wonders for our physical and mental health, and I'm so happy and grateful our children get to experience this lifestyle, too.
And because of this wonderful lifestyle our family enjoys, Grant and I decided we wanted to give back to a rural charity. Something that would never normally get the spotlight it deserved. Something that we could really help propel into the media with hopes of bringing about true change. Something that our city counterparts wouldn't be aware of. So we researched and fell instantly in love with Rural Aid, especially the Buy A Bale campaign.
Rural Aid is such a brilliant charity and many people haven't even heard about what they do and how they impact the community. But my plan is to ensure you are aware by the end of this post AND you're also across how you can help or how you can get your town or local area to support.
Rural Aid is an Australian charity dedicated to supporting both rural communities, and other organisations that support rural communities. It was only founded in 2015 by two absolute saints – Charles and his wife Tracy. They realised that in Australia, many farmers and primary producers were facing tough times due to fires, drought and even cyclones.
They came up with the idea of Buy A Bale campaign, which allows people like you and I to purchase a hay bale for as little as $20 and together with other donated hay, they were able to deliver truck loads of hay to those who desperately needed it. You see, if farmers can survive the drought and keep their stock fed they have a much better chance at recovering and holding onto their farm, which means holding onto their livelihood.
I've heard a few suggestions, often given by quite ignorant people I feel, that maybe if times get too tough the farmers should just sell up their stock or their land and do something else. Can you imagine being a fourth generation farmer and being told this? How infuriating. How depressing. For many of them, all they know is farming. The thought of losing their stock and all their profits is a tragic thought and one of the main reasons so many of our wonderful primary producers are facing mental health issues.
Buy A Bale campaign to date, has received a wonderful $4.5 million in donations and this has been distributed through fodder, hampers and more. Charles and Tracy aren't sitting in an office organising this stuff. They're out there at the front line, talking everyday to the people who need it most. Trying to work out the next best way to help these struggling farmers and producers who give us three meals a day!
Rural Aid has just over 11 thousand farms on their register and Charles has begun calling each of them just to see how they're travelling and to see if they can help in any way.
Rural Aid has also begun to run other programs designed with rebuilding and repairing in mind. These include the Farm Rescue and Weekend Warriors programs, as well as The Farm Army job board where farmers can find the help that they need.
If you look at the Rural Aid website – actually, when you look – it's not optional! ruralaid.org.au – You'll see that you can help out in a myriad of ways. From paying for a bale or two of hay, to donating money for fuel for the freight of the hay, to offering up your holiday house or retreat as a getaway for farmers who would never normally have the opportunity, to putting a small donation barrel in your business or shop. The ways you can help are absolutely endless.
Last weekend, Grant and I toured around the Upper Hunter region and got to meet with some farms that are doing it tough at the moment. I can't express to you the tragedy when you meet these humble, hardworking people struggling to try to make ends meet. They have families of their own. They've got no feed left. They've got no money to just go and buy more feed. Some of them have to even buy water. They can barely afford to feed themselves let alone their stock. It's just so sad. If you've never been without water and you've always lived in the city areas you might not realise, these people can't just turn on a tap to get more water. Once their tanks and dams are dry they're out of water. No water to flush your toilet after you've been. No water to wash your hands. No water to have a shower or a bath. No water to cook with. Can you imagine how expensive and inconvenient it is to have to buy water just to complete the most necessary of jobs? And not just for a day or two. For months. They've not had decent rain since before last winter.
I came away from the weekend feeling somewhat emotional and depleted. I feel very spoilt that we have tanks on our property that can be filled from our bore. What a luxury! I've experienced dry tanks a couple of times and it was the absolute pits but I am so lucky that I can head down to the bore and pump more up. Sure, it might take a few hours before I can flush the toilet but that's nothing compared to what these people are facing. I recall running out of water one night when both my kids had gastro. Now that was a shocking experience for me. It was overwhelming and depressing. I was trying to flush the toilet using orange juice or any other liquid I could find in my house at the time I was so desperate. That nightmare has left me with an overwhelming empathy for these people.
And I have to stress that it's not just the poor farms on the Upper Hunter region that are struggling from drought right now. There are lots of places around this vast nation of ours that are facing hardship. The sad thing is that most of these amazing primary producers are often so humble it's to their detriment. So often saying and believing that there's someone else out there who's worse off. I heard it several times on the weekend at the various farms I visited.
This is a national crisis with suicide levels amongst our farmers at shockingly high levels. I don't want to go into any personal stories right now, but I know several very proud and honourable men who are being treated for mental health issues because of the stress and inability to cope with life on the land. With imported products so readily available nowadays and big corporation takeovers plus the monopolising of many products we buy, life on the land has never been so tough.
So, please – I implore you to help if or where you can. Even just sharing this post will help bring about change. We need to convince the policy makers that something needs to be done. We need to bring this issue into the spotlight and we need to rise up as a nation to protect these people who feed us every day. The meat, the dairy and the grain farmers that we don't often think about need our help. Rural Aid is at the forefront of this war and they're doing such an amazing job. You'd be hard-pressed to find another two people with hearts as big as this wonderful country of ours. They're working so tirelessly to bring about this change, and I'm throwing myself into the ring to help out any way I can. Expect to hear a lot more from me about this in 2018!
Chezzi
Xoxo
Please visit:
Grant with Rural Aid's Charles and Tracy
Grant trying to liven the mood. We're standing on the river bank here and the only teeny patch of a few bits of green grass. Total contrast to how brown it is everywhere else.
All photos by the wonderful Di Watson
Chezzi as she calls herself, is not regal per say, but she is always courteous and best of all, she quite loves Corgis, so we are reasonably fond of her
The Queen – Madame Tussards
Chezzi knows nothing about football but by gosh she can tackle hard! Read her stuff please. Get her off my back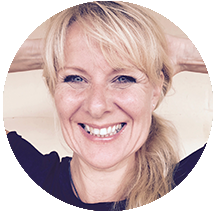 I've never trained anyone quite like her. She makes lots of odd sounds and pulls strange faces when working hard. I have to push her though as she prefers to chat. Um, she tried really hard. She's super enthusiastic and not scared to sweat buckets! I love that about her. She brightens up my day with her mad life stories!
Bev – The Personal Trainer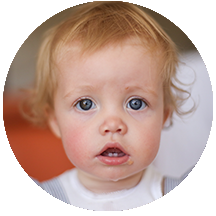 "Dad-dy?"
Scout – Daughter (18mths)
Cheryl was always dramatic. At 4, she told us she wanted to be like Miss Piggy & work in TV! She never drew breath but was always a sweet child. Wild but very sweet.
Peter & Shelley Rogers – The Parents
Butterflies are always following me, everywhere I go.
Mariah Carey – International Singing Superstar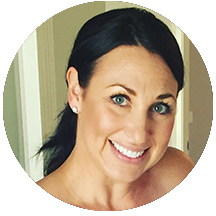 Chezzi thinks she's hilarious but in fact, she laughs at her own jokes and often loses it before even getting to the punchline. I'm much funnier. She gets a lot of her material from me.
Lisa (Moons) Mooney – The Best Friend
A gifted storyteller with self-deprecating wit; tales of Chez's day-to-day life need no exaggeration. If it's going to happen, it's going to happen to Chez! Over a decade of friendship, she has never ceased to amaze me with her strength, courage – and hilarity! I'm so glad her humour and wisdom has been given a platform to be shared with the world. Bookmark this blog!
Kate Fox- Producer, Writer, Avid Exfoliator
She is my wife and I'm scared of her, because she's tougher than me therefore I can only say nice things about her! She IS unique and funny, so read her stuff. Please!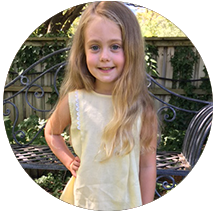 Mummy is a good cookerer. She's pretty nice to me most of the time and she reads me books. I love her because she gives me nice food but she can sometimes be a bit rough when brushing my hair.
follow chezzi
twitter
Tweets by @ChezziDenyer
instagram

Instagram did not return a 200.

about chezzi