Gene-ius Way to Help Sick Kids
When I was asked to be an Ambassador for Jeans for Genes Day this year, I jumped at the chance. I've been an annual supporter of this wonderful cause for, um, nearly twenty years now?! That hardly seems possible as I'm only ... thirty …ahem ... something. Anyway, let's just say I've been a supporter for a very long time!
I remember doing a Jeans for Genes Day story during my stint as a reporter for Prime Local News in Orange. I remember the story really well as we had the opportunity to speak to families who had been helped by the research performed by the Children's Research Medical Institute at the time. Their stories really stayed with me. It was powerful stuff. Although I wasn't a parent way back then, I had a LOAD of empathy. Actually, my empathy overdrive is why my career as a journo never took off. And when I think back about talking to these families, my eyes still well up with tears.
Now that I do have two little girls of my own, and most of my friends are parents too, I'm even more passionate about helping children who aren't as fortunate or as healthy as my own. I'm now only more convinced I need to help raise more money for the important work the Children's Medical Research Institute do. Every little child born deserves the chance to live a happy and healthy life and the CMRI's world leading research is helping many children, on a daily basis, life a life with a much brighter future. 
Did you know that one in twenty kids born here in Australia, is born with some kind of genetic disease or congenital abnormality, and many more develop epilepsy or cancer? Take a minute to think of that number of affected kids. One in twenty! And the main aim of the Children's Medical Research Institute and the 120 scientists and students that work there issimple — to improve and extend the lives of children everywhere. They do this by conducting fundamental genetic research to understand the genes important for health and development, and the underlying causes of diseases I mentioned above. Now that's a big statement, but their work so far speaks for itself.
The Children's Medical Research Institute, or CMRI as I'll call it from here on in, has been a leading pioneer in the field of paediatric medical research since its inception in 1958!And, incredibly, the institute doesn't received guaranteed government funding and relies on community fundraising efforts to keep their research going. And we NEED to keep their research going. It's vital.
The CMRI established Australia's first research unit for newborns way back after it was formed in the late fifties, and this research unit has dramatically improved the survival rate for premature babies, and it helped test and develop rubella vaccination programs — I must disclose here that I am not a fan of needles (petrified) and when given the Rubella vaccination in high school I was NOT impressed — BUT now I'm a Mum, I am so grateful for the research and development into Rubella because I understand and have seen firsthand, the catastrophic consequence a rubella infection can have for an unborn baby.
Another credit to the CMRI work, they have dramatically improved infant survival rates following organ transplantation through its work in microsurgery techniques in the 1970's. And in 1995, the Institute in conjunction with The Children's Hospital at Westmead, established Australia's first ever Gene Therapy research group. Today, the Institute continues to research better treatments and diagnostic tools for cancer, birth defects, rare genetic diseases and other childhood diseases. I know, right? They are like super brains, the people who work for the CMRI!
And just another important fact you most probably wouldn't know about this outstanding Children's Medical Research Institute, but one that you really SHOULD know, is the launch of ProCan ® facility. Now, I've lost a lot of family and friends to cancer, I've even seen one of my close girlfriends lose her little girl to cancer, a little girl whom I loved dearly too. ProCan ® is a world-first research centre at CMRI and aims to improve the precision of cancer diagnosis and treatment. You mightn't be aware that when a child's cancer is detected, it can take many attempts to diagnose the type of cancer and then find the correct treatment. Many treatment attempts fail as we simply don't have the research to match diagnosis to treatment the first time, every time. This takes time and for many children diagnosed with cancer, time is something they don't have much of. ProCan ® is working tirelessly on providing an accurate diagnosis within 24 to 36 hours of analysis and aims to define the treatment that matches the exact cancer, so the first attempt at treatment is the only one required. And they believe this will be available for your Doctor to use within seven years! 
I seriously could go on and on about this Institute. The work they have done and continue to do is miraculous, and we really need them to keep on doing the brilliant research because the work these Scientists is doing and the things the Institute is uncovering and developing is changing lives…
Jeans for Genes day is the major fundraising for the Children's Medical Research Institute. Did you know that? So, every dollar raised through Jeans for Genes day goes straight to the CMRI to help them keep on keeping on with their work! Every single dollar!
So, on Friday August 4th this year, I will be wearing denim. I will literally be covering myself in head to toe with everything in my wardrobe that I own that is made from denim, to throw my support and weight (and I'm quite heavy and proud of it in this instance, ok!) behind Jeans for Genes Day, and then I will also be donating as much money as I can muster from myself, family, friends, neighbours and passersby, to this fantastic cause.
And I implore you to do the same! Put on every bit of denim you own (like me) or just wear a little bit and then head to the website jeansforgenes.org.au to make a donation OR while you're there – register to become a 'Genie' and encourage fundraising through fun activities like bake sales, raffles etc whatever you come up with! 
Also, make sure you grab some Jeans for Genes merchandise if you can for your office or school or you can make a donation at HCF, Big W, Jeanswest, Lowes, Wide Bay, and Newcastle Permanent.
And, if you see me somewhere on August 4th and you're not wearing denim, you should run, because if I catch you, I'll fine you! Just kidding. Not really. Kinda serious, but just make a donation! Join the movement and deck yourself in denim. Double denim on Jeans for Genes day is completely acceptable!
Here's myself and Grant (also passionate about this great cause) along with some other well known faces who have donated their time to get the word out about Jeans for Genes Day this year!
I adored hanging out with them all for this incredible photoshoot.
Jess Yates – The gorgeous Fox Sports presenter and mummy to one delightful little girl! We had a few good laughs on the day of the shoot! She is just so darn gorgeous when you meet her, you immediately want to be her friend! Love her!
Libby Tricket – Former Olympian turned Radio Host. Her smile is seriously infectious and she just radiates warmth when you're around her. And she's an absolute hoot! Love her!
Sophie Falkiner – This well know Television Personality is one of the most graceful and beautiful people I've ever met. As beautiful on the inside as she is stunning on the outside, it was so lovely to spend the day with this incredible woman. Love her!
Steve Willis (Commando) – A true gentleman. Very kind and despite his scary appearance on The Biggest Loser, in real life I found him to be a real sweetheart. This man has a big heart and enjoys helping people. It was a pleasure to hang out with him during the photoshoot.
Nadia Bartel – The most stylish woman I've ever encountered. Style just oozes from every inch of this gorgeous woman! She looks like she's been plucked straight from the Victoria's Secret catwalk. And hanging with her for the day was incredible. She's super welcoming, loving and caring to boot! Love her!!
Chezzi as she calls herself, is not regal per say, but she is always courteous and best of all, she quite loves Corgis, so we are reasonably fond of her
The Queen – Madame Tussards
Chezzi knows nothing about football but by gosh she can tackle hard! Read her stuff please. Get her off my back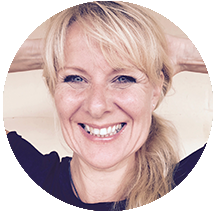 I've never trained anyone quite like her. She makes lots of odd sounds and pulls strange faces when working hard. I have to push her though as she prefers to chat. Um, she tried really hard. She's super enthusiastic and not scared to sweat buckets! I love that about her. She brightens up my day with her mad life stories!
Bev – The Personal Trainer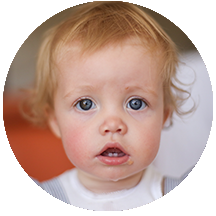 "Dad-dy?"
Scout – Daughter (18mths)
Cheryl was always dramatic. At 4, she told us she wanted to be like Miss Piggy & work in TV! She never drew breath but was always a sweet child. Wild but very sweet.
Peter & Shelley Rogers – The Parents
Butterflies are always following me, everywhere I go.
Mariah Carey – International Singing Superstar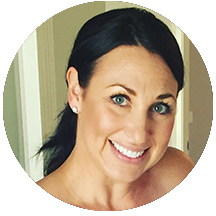 Chezzi thinks she's hilarious but in fact, she laughs at her own jokes and often loses it before even getting to the punchline. I'm much funnier. She gets a lot of her material from me.
Lisa (Moons) Mooney – The Best Friend
A gifted storyteller with self-deprecating wit; tales of Chez's day-to-day life need no exaggeration. If it's going to happen, it's going to happen to Chez! Over a decade of friendship, she has never ceased to amaze me with her strength, courage – and hilarity! I'm so glad her humour and wisdom has been given a platform to be shared with the world. Bookmark this blog!
Kate Fox- Producer, Writer, Avid Exfoliator
She is my wife and I'm scared of her, because she's tougher than me therefore I can only say nice things about her! She IS unique and funny, so read her stuff. Please!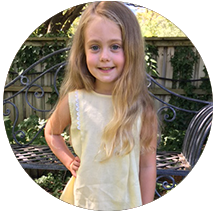 Mummy is a good cookerer. She's pretty nice to me most of the time and she reads me books. I love her because she gives me nice food but she can sometimes be a bit rough when brushing my hair.
follow chezzi
twitter
Tweets by @ChezziDenyer
instagram

Instagram did not return a 200.

about chezzi