When I was younger I thought confidence was something you could fake. I thought that if you really just acted confident, that you were confident. You could succeed in most scenarios purely by acting. I lived out my late teens and my twenties with this kind of false bravado. Throwing myself into situations with little preparation, feeling that no matter what comes my way I can handle it. Or at least if I pretend to look like I can handle it, people will think I can.
It's only been with the last few years of self reflection I've realised that I had strong false bravado on the surface to disguise a shattered and scared confidence underneath. My years of people pleasing and acting had taken its toll on me and my belief in myself.
Now, writing this piece, I realise that for most of my life, I have lived in fear. Fear of failure. Fear of not being perfect. Fear of not being good enough. Fear of not being liked. Fear of being ridiculed. Fear of conflict. Fear of being too sensitive. Fear of tears welling up when talking (happens when I talk about things dear to me). Fear of not being accepted. Fear of not being smart enough. Fear of not being enough. So, for most of my life I have been trying to be "enough" for everyone else. Always being happy for everyone else's sake. How very sad.
And when you're trying to be everything to everyone, you do yourself a great disservice. You lose sight of who you really are. Your originality. What sets you apart from everyone else? What makes you special and unique?
I've mentioned in other posts how much I always wanted to work in Television, from a really young age. I was mesmerised by it. I loved everyone about it. I would play act out my favourite shows on the trampoline for hours. Pretending to be the actors and the directors and the producers and presenters. Sometimes imaginary shoes would play in my head and I'd pretend to be in the audience and called up to help host a show. It was my greatest dream as a child to work in TV.
Throughout high school I was constantly told it was a ridiculous dream. Impossible for me. I was strongly encouraged to be a teacher or something with more discipline. I was sent to a kindergarten for a week for my Prac, but I didn't want to be there. I tried to teach the kids by reading and role playing, but my heart wasn't in it. So my dad organised with my local radio station a private week of Prac and although it wasn't recognised by my high school, I worked day and night like it was my first job and I loved every minute. I cleaned the windows in my down time, dusted off the tape and cart machines, answered phones, made coffees, and handed out pamphlets. Anything I could see that needed doing, I jumped at.
I had to work for a few months for free to get my first paid job in TV and the wonderful feedback I was given during my week at the radio station really helped propel my understanding of what makes a good and respected worker. When you work for free, it's tough. It can be demoralising. Defeating. It's hard work with no reward, well no monetary reward, and sometimes no real promise of employment at the end. But what I did realise was that experience in media IS a currency. I threw myself into any and every role just to get experience and more experience and in the end it paid off and I got my first real paying job at my local television station.
Fast forward a few years and I'm now in Sydney and trying to leave Parliament House where I worked, to go back into TV. I had no contacts. I didn't really know anyone who was working in any of the jobs I craved, so I started emailing and calling and writing and applying for any job I could in TV. At the end of the first year of trying, I had a folder of 90 something rejection letters. At the time I said that made me feel proud. I pretended like it made me hungrier. I told my parents I was unfazed, that nothing would stop me because that's what I though they wanted to hear.
The truth was that I had lost my confidence. From the outside I looked strong, loud, and confident but underneath I was unsure, scared, petrified that maybe I wasn't cut out for it. Maybe those teachers who mocked me at high school for dreaming big we're actually right. Maybe I lived in my head too much, like they taunted.
Looking back now, I realise I spent so much time pretending to be the person I thought they wanted, that I never looked real. How could anyone connect with me? Why would any TV exec want to hire an unsure phoney actress pretending to be a stereotypical journalist? I was so fearful of getting it right, that I tried to become someone else. And I did this for years and years. Only ever letting very few people see the real me or versions of the real me depending on how close they were to me. I'm exhausted just writing about this, so you can imagine what it felt like living it!
I can't pinpoint when I started to be more real. I've had a lot of big things happen in my life that really shook my confidence and smashed my false bravado. And for someone who relied on that false confidence for survival, it's been a steep learning curve. Learning to love myself and to be grateful for the things I do like about myself has been a journey. I'm self deprecating but I can maintain balance by pointing out a positive to each negative I find. This has helped me immensely. So has accepting compliments. I used to say "no" or deflect compliments given as I guess I didn't feel deserving. It's ridiculous. I now treat them as a gift. If someone tells you a compliment, graciously accept that gift! Remind yourself at times of that compliment. It helps!
I find it much easier nowadays to relax and be myself. I'm not as scared as I was. I don't know if it was having kids that started the process or moving to the country where I was reminded what is really important. It might also be that I've just grown up? Or perhaps it's because I try to practice gratitude as much as I can.
Living in fear is so easy to do. Beating ourselves up, negative self talk, jealousy, resentment – none of these things are healthy. It's hard to eradicate them completely from your life especially with social media flaunting perceived perfection in our faces constantly. I don't want my girls to grow up feeling inadequate because they don't look or act a certain way. I want them to feel proud of who they really are. I realise I need to set this example for my girls, hence why I think about this topic a lot. I want my girls to be happy and to live life to the full and never EVER question if they're enough.
Chezzi as she calls herself, is not regal per say, but she is always courteous and best of all, she quite loves Corgis, so we are reasonably fond of her
The Queen – Madame Tussards
Chezzi knows nothing about football but by gosh she can tackle hard! Read her stuff please. Get her off my back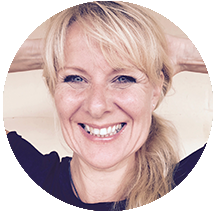 I've never trained anyone quite like her. She makes lots of odd sounds and pulls strange faces when working hard. I have to push her though as she prefers to chat. Um, she tried really hard. She's super enthusiastic and not scared to sweat buckets! I love that about her. She brightens up my day with her mad life stories!
Bev – The Personal Trainer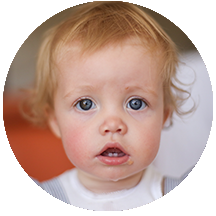 "Dad-dy?"
Scout – Daughter (18mths)
Cheryl was always dramatic. At 4, she told us she wanted to be like Miss Piggy & work in TV! She never drew breath but was always a sweet child. Wild but very sweet.
Peter & Shelley Rogers – The Parents
Butterflies are always following me, everywhere I go.
Mariah Carey – International Singing Superstar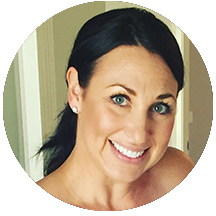 Chezzi thinks she's hilarious but in fact, she laughs at her own jokes and often loses it before even getting to the punchline. I'm much funnier. She gets a lot of her material from me.
Lisa (Moons) Mooney – The Best Friend
A gifted storyteller with self-deprecating wit; tales of Chez's day-to-day life need no exaggeration. If it's going to happen, it's going to happen to Chez! Over a decade of friendship, she has never ceased to amaze me with her strength, courage – and hilarity! I'm so glad her humour and wisdom has been given a platform to be shared with the world. Bookmark this blog!
Kate Fox- Producer, Writer, Avid Exfoliator
She is my wife and I'm scared of her, because she's tougher than me therefore I can only say nice things about her! She IS unique and funny, so read her stuff. Please!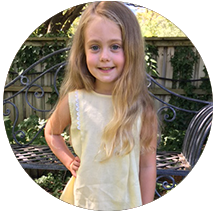 Mummy is a good cookerer. She's pretty nice to me most of the time and she reads me books. I love her because she gives me nice food but she can sometimes be a bit rough when brushing my hair.
follow chezzi
twitter
Tweets by @ChezziDenyer
instagram

Instagram did not return a 200.

about chezzi