Let's start this Operation with a little overview of my relationship with food. 
I was quite a fussy eater as a child. I didn't like seafood, tomatoes, steak or meat really except chicken … I also didn't love fruit and I can recall pulling out squashed bananas at recess and throwing them in the bin, I hated fruit. 
This was purely my fault as I was quite boisterous as a kid – I know, how surprising – and would often tread, kick or drop my bag several times a day, always squishing everything inside, including my mum's beautifully packed lunch. Most other kids would get watermelon from the canteen. I would get ice blocks or sausage rolls! I never got why they would choose fruit when they could have something they weren't given at home? Like, duh. 
I played basketball all through my teens, locally and representative! It was during one of my trips away I realised I had a talent for eating. Once, for a dare, I ate 11 large pizza slices in a few minutes. This was an incredible skill; one I believed one day would lead me to be a successful competitor. I imaged myself winning eating competitions all over the world!
At university, I was still quite picky with my food. Choosing to only eat (or drink) whatever the fad diet of the day was. Like lemon juice in hot water with cayenne pepper for a few days. Or the "kick-start" diet where you eat vegetable soup in between days of only fruit, then only vegetables then a day with some bananas and skim milk – gross! I did the classic high fat, low carb diet and lost a couple of kilos for events! Only to then eat everything in sight, including my date's entire meal, bread roll and desert while they're in the bathroom then swelling instantly all over and popping buttons off my dress like popcorn in the microwave. Yum, popcorn … With butter.
Anyway, I did it all! My weight fluctuated constantly but I was never happy with myself. I really thought I was overweight. Looking back now, I want to slap my old self. You idiot! You had it all and you didn't realise! You played with your metabolism with no regard for your future hips and thighs! How dare you! Kids – take note. DO NOT do this to yourself as you will pay dearly in your thirties! 
Fast forward to my mid twenties, and I'm travelling around Australia with a crew of boys including my hubby, filming the daily Sunrise weather segment. Excellent job! Great fun. Hard work though, living out of a suitcase day in and out. Forget healthy eating on the road. It's near on impossible to find a salad or anything unprocessed at a remote service station in between towns (where we would eat most days) and then a pub meal for dinner before retiring to your hotel room. I made a point of saying I was travelling with a crew of boys for a reason. They usually can eat more than females and when they do, for some incredibly unfair genetic reason, they burn it off faster than us chicks. Totally unfair but true. Needless to say, travelling on the road for a couple of years did not help my eating habits and I began to bulk up. Not with lean muscle, but with the very unhealthy type of fat that your doctor strongly advises you do not carry!
When my husband broke his back, I nursed him at home for a few months. This was a terribly stressful period and I found it really hard. Seeing someone you love in so much pain on a daily basis, unable to even go to the toilet without your help. Incapable of walking, sitting or even talking coherently due to the strong medication. It took its toll on me and to de-stress at night, I enjoyed a few glasses of really nice red wine and some chips! And on the days where things were particularly stressful, I would eat chocolate, and eat chocolate and eat chocolate. It didn't really matter what kind of chocolate. I would do anything to survive, I guess you could say. Chocolate was my back up during the day and when my hubby was safely tucked into his hospital bed in our lounge room and at night, I would turn to my wine. It didn't take too long for all these empty calories to start to stack up .Within six months, my weight had increased by fifteen kilos and I was left feeling frumpy, tired and just downright dreadful.
I got married in 2010 and not wanting to be a chubby bride, I began conscientiously following Jenny Craig! The weight melted off me at around one kilo a week for the ten weeks I followed it. The food was easy to prepare – pop it in the microwave and voila! The food was delicious and after the initial shock of the change in portion sizes had subsided, was relatively fulfilling! I remember feeling strong and lean and confident when I walked down the aisle! A week after we were married, we were back on the road for Sunrise. Again, eating all the wrong types of food in the top end of Australia, purely concentrating on making brilliant television every morning. Health and diet were secondary, or third, or actually not at all on our minds. Some days, after finishing the show, we had to drive six to eight hours to our next destination. Now, when you've been up since 3.30am, driving for that long with no break is a mammoth task. So we would stock up on Red Bull, pork crackles or chips, beef jerky, if it was available at the servo, and we would hit the road. You wouldn't drink too much water during the day because you'd have to pull over to pee too much! Too many stops and you wouldn't make it by nightfall which made it really difficult to pick a location for the next morning. You do this for a few months, day in and day out and you can guess the result. 
I wrote about when I first became pregnant with Sailor in another post, but the gist is that I stopped travelling for a few months because I couldn't stop vomiting. I couldn't even look at food without feeling nauseated. That didn't last long! I was sick in the beginning with both my pregnancies. Then after the first few months the sickness veil lifted and it was replaced by the "I'm so starving I could literally eat a small elephant" type of hunger level. Needless to say, I put on nearly 30 kilos with both my pregnancies! 
Now, all of what you've read so far is a very condensed version of my weight ups and downs. What I really need to outline though, and underline and bold print, is that I have learnt over the years that I am an emotional stress eater. You know the kind person who scoffs down an entire tub of ice cream before a big exam? You know that person in the movies who eats an entire pizza after they've been dumped? (Or was that just me?) That person who eats an entire block of chocolate because they're so sad that their dog died! That's me! I'm working very hard to rectify this, hence its part one of my Operation: Shrink Butt! I'm aware of it. I'm conscious of it! I'm talking about it. I'm trying to be articulate about it and about my feelings when I'm stressed because I've learnt this helps! I went through an incredibly stressful period a few years ago and my husband was really unwell and trying to be strong, I bottled up my feelings inside and turned to my best friend who never let me down – food! The more stressed I became, the more I ate, the worse I felt, the more I ate, the larger I got, the worse I felt, the more I ate and so on and so on until… ENOUGH! I've found a number of tactics that are working for me most days, but I do relapse from time to time and that's okay. Progress NOT perfection is my mantra.
One thing that works for me is talking, and letting those feelings out. Tell anyone what you're thinking. It takes practice but it does help. If you find it hard to open up about your inner feelings and worries like I did, you can seek guidance from a professional counsellor. I'm not ashamed to tell you I found this incredibly beneficial. Seek proper advice from a nutritionist. They can advise you of different eating habits, help devise better meal plans for you and help you feel supported in turning around your old, bad eating ways! Hit forums on the internet and chat rooms to talk to others in the same boat. You may feel alone and isolated (emotional eating does that to you) but there's a lot more of us out there than you realise until you start discussing this topic! 
I'm now seventeen kilos down since giving birth to Scout. I'm feeling a lot more energetic and fit and just generally stronger to take on my world each day. But, I know that at any given minute of any given day, a moment of weakness could hit me after something stressful or emotional occurs in my life and my muscle memory will have me reaching for that block of chocolate or cake. It's a work in progress. I now take things one day at a time. Being conscious of this is like putting on your amour before heading into combat!
Chezzi as she calls herself, is not regal per say, but she is always courteous and best of all, she quite loves Corgis, so we are reasonably fond of her
The Queen – Madame Tussards
Chezzi knows nothing about football but by gosh she can tackle hard! Read her stuff please. Get her off my back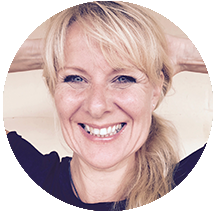 I've never trained anyone quite like her. She makes lots of odd sounds and pulls strange faces when working hard. I have to push her though as she prefers to chat. Um, she tried really hard. She's super enthusiastic and not scared to sweat buckets! I love that about her. She brightens up my day with her mad life stories!
Bev – The Personal Trainer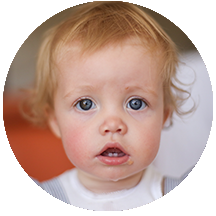 "Dad-dy?"
Scout – Daughter (18mths)
Cheryl was always dramatic. At 4, she told us she wanted to be like Miss Piggy & work in TV! She never drew breath but was always a sweet child. Wild but very sweet.
Peter & Shelley Rogers – The Parents
Butterflies are always following me, everywhere I go.
Mariah Carey – International Singing Superstar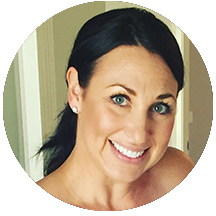 Chezzi thinks she's hilarious but in fact, she laughs at her own jokes and often loses it before even getting to the punchline. I'm much funnier. She gets a lot of her material from me.
Lisa (Moons) Mooney – The Best Friend
A gifted storyteller with self-deprecating wit; tales of Chez's day-to-day life need no exaggeration. If it's going to happen, it's going to happen to Chez! Over a decade of friendship, she has never ceased to amaze me with her strength, courage – and hilarity! I'm so glad her humour and wisdom has been given a platform to be shared with the world. Bookmark this blog!
Kate Fox- Producer, Writer, Avid Exfoliator
She is my wife and I'm scared of her, because she's tougher than me therefore I can only say nice things about her! She IS unique and funny, so read her stuff. Please!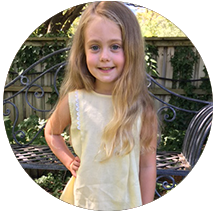 Mummy is a good cookerer. She's pretty nice to me most of the time and she reads me books. I love her because she gives me nice food but she can sometimes be a bit rough when brushing my hair.
follow chezzi
twitter
Tweets by @ChezziDenyer
instagram

Instagram has returned invalid data.

about chezzi