Club Med – Just what the Doctor Ordered!
I love my kids to death. Like, literally I love them more than I can explain. I could smother them with so many kisses heart explode kind of love. BUT after a huge year for this little household I also needed a holiday. A holiday with 2-year-old Scout, whom I adore, don't get me wrong, did not sound like a holiday at all, to be honest. She's curious and learning her way in the world, but she's spirited and a tad wild, which she may have inherited from me. Sorry, mum! And, she likes to wander. To experiment, chase wild animals, climb to dangerous heights, to hide from us. To eat things you're supposed to be afraid of – like spiders. True story. You can see how all of this would be affecting my vision of a peaceful, calm and relaxing holiday. I was sceptical and a tad reluctant.
Upfront, when I considered a Club Med, I wasn't actually sure they still existed. I remember my parents considering one when I was an early teen and I remember the glossy brochure. I also remember talking to other kids at school who were lucky enough to have spent their holidays at a Club Med and I was so envious of the fun they had. My parents chose not to take my sister and I for that very reason. I have disowned them and we no longer speak. Kidding! We never went, but I vowed way back then that when I had kids, I'd take them to a Club Med. A promise to myself that I had forgotten until a very thoughtful person who was potentially worried about me holidaying with the kids suggested it.
Done. Done. Triple done! Sign me up yesterday. Scout would have a ball in Kids Club while the rest of the family could relax. So, we checked out the various locations online and I couldn't believe how widespread Club Med is. There are so many in all parts of the world. I would have loved to have gone to Mauritius as the photos were spectacular, however the flight was longer than I could envision coping with little Scout terrorising other passengers. Bali, Thailand, Indonesia, China and even Japan had fabulous looking resorts. Unsure about what location would suit our needs – and it was all about the Kids Club, let's be honest, we contacted Club Med and got the beach ball rolling.
After a few weeks of toying with a few different locations we decided to go for Malaysia. Cherating Beach. The Kids Club facilities suited us well. They also had a service called the Pyjama Club which got me quite excited. I thought to myself, maybe hubby and I can actually have a date night to celebrate his milestone birthday (he turned 21 last month … + 19) without the interruption of someone needing to wee a minute after you sat down to eat while cutting up food into teeny tiny pieces before it's flung into your face at 5pm in full daylight, sitting next to other parent zombies. We may actually be able to eat at like, 7pm or even 8pm! What a marvellous and exciting thought!
So off we flew to Malaysia for six nights at Club Med Cherating Beach. I had no idea what to expect. I had seen pictures but I wasn't totally sure the real thing would live up to the online promise. Grant and I have been fortunate to have travelled the world for work and we've certainly had some incredible experiences along the way. I didn't expect this holiday to be out of this world kinda good. I just wanted to relax. To calm down. To take a break from our reality for just a little bit. 
Upon arrival at Club Med we were met by staff who sang a welcome song. What I noticed was their expressions as they waved their arms around crazily. They actually looked excited and genuinely happy to see us. And the weather was ridiculously hot. We had left Bathurst the previous day at around 11 degrees, so the 34 degrees of balmy, humid heat really hit us. We were each given wrist bands to wear. All Club Med patrons are. These are to show you have paid to access the resort as it's all inclusive so you don't need to worry about your holiday blowing out upon check out. You know upfront how much you're spending and you don't need to carry a wallet or any cash around which is awesome! Especially if you love your food and drink like me. It's all included!
The grounds and the main building of the Club Med Cherating Beach were beautiful. Even though it was a tropical location far from the dropping temps of Bathurst, I felt at home almost instantly. The layout was super easy to navigate. All the rooms are elevated with long timber walkways – I felt like I was in a movie walking to our room. Oh, and the view … breathtaking! We looked out over the beach, sun shining, sand glistening, and the grass was exceptionally lush and green – total contrast to home where months of no rain had turned our paddocks into dust! The rooms were reasonably simple and comfortable – not grand, but just what was needed for a family of four. We had a connecting room to the kids and I felt reassured nothing could be ruined or destroyed (big tick in my book when travelling with a 2-year-old). I also soon realised that keeping the rooms relatively basic was a very effective way of keeping the price down for families and you really never spent much time in your room with so much to do and see in the main part of the complex.
When you go to a Club Med, the staff (known as GO's) areamazingly helpful. They greet you when you arrive, help show you to your rooms, dine with you at meal times, and more! When we were there, we met Ben, a fellow Aussie, so we gelled really quickly. I can't emphasise enough how great it was to have Ben around. Club Med really know what they're doing. Clearly we had a lot to learn about the Club Med culture, and Ben quickly felt like a good friend. The kids would get excited when they saw him walking past the pool, and they would yell his name. Also, Ben was the Sport Manager and the idea of sport on holiday excited Grant just a tad.
First up, we headed to the restaurant for lunch and we sat down to eat with Ben. Well that was the plan, however, Club Med has the most incredible buffet for each meal, featuring foods from Malaysia, Korea, China, Japan, America and Europe, and Grant and I and the girls spent a good half hour wandering around the different stations, filling our plates with the exciting food. And then sitting down to scoff it, before heading back for seconds, thirds and desert. The food was consistently delicious. Like blow your mind kind of delicious. It was fresh and full of flavour. Even Sailor who can be a little fussy enjoyed her meals. It never disappointed and that was another big tick for me. Also, if for some reason three plates of food didn't fill you up, there was a noodle bar at the resort that was open when the restaurant was closed. In the whole six days we went to the noodle bar once (What? I had to try it) and they were cooked fresh in front of you with exotic flavours. Yum.
After eating we headed down to a different beach to the one our room looked over. You catch a little train down there, it runs every fifteen minutes, and this made the experience even more special for the kids! It rang its bell just like a real train, as we all loaded into the carriage. When we pulled up, we had a two minute walk through a rainforest before the beach appeared. Wow! It was really private and yet is sparse and spectacular at the same time. The water was warm and there was a little play lake off to the side of the beach which was perfect for kids. The water was peaceful and the girls and I just laid in the water for a bit relaxing. Grant was checking out sailing by this stage. There were a few kayaks and some catamarans available to use. We put lifejackets on the girls and headed out for a little sail. I must add I didn't want to do this right at this time as I preferred sitting on the beach with a nice drink, however the water was peaceful and it was really fun to sail around the calm waters which were shallow enough to fall in for fun.
The next day we put the girls into Kids Club. Everything in the Kids Club area looked like a fun park for children. They had climbing equipment and little seats and rooms all built to look tantalising for kids and it worked well. My girls couldn't get enough of the attention and care given by the Kids Club staff. There were several workers in the Kids Club and even more in the Petite Club (2 years +) and each one had a friendly and loving disposition that was a little infectious. I felt totally safe putting the girls into the Clubs. They were clean, exceptionally well run and cleverly routine. I guess it's so integral to the Club Med name that they really pride themselves on the Kids Club experience and you really felt that, the entire stay.
With the kids taken care of, we headed off on the train to the Adults Only Zen Pool that Ben had recommended. Hidden away behind tropical manicured gardens was the haven that was the Zen Pool. We grabbed a poolside bed and just sat back to gaze over the view of the beach. It was seriously zen. I was handed a coconut cocktail by the waiter and I was instantly transported to heaven. So relaxed and dazed were we that I forgot to reapply sunscreen to my shoulders, so spent the night lobster-esq and sweating uncomfortably at dinner that night but the day had been so fulfilling, so relaxing and enjoyable that I couldn't have cared less. It was exactly what I needed – quality time with my husband, relaxing in the sun and swimming and drinking cocktails with no screaming or fighting kids or phones ringing or emails needing answering. Total bliss! A stark contrast to eating dinner that night with a tired Scout and an overexcited Sailor, who wanted to fill every minute with trillions of words at speed about her fantastic time at Kids Club.
During the day, Sailor had been introduced to the Trapeze (Kids Club activity) and she had learnt to do basic trapeze. I use the word basic lightly as swinging through the air is an advanced circus skill as far as I'm concerned. She had also done lots of art activities, water play, watched a movie, played games, learnt archery and had been taken through a Tree Top adventure course. She didn't want to leave Kids Club and was angry we collected her at the end of the day. That night, after dinner, the Kids Club would perform a concert for everyone at the resort. We had no idea what to expect. They had secretly choreographed the show earlier with all the kids and it was such a surprise for all the parents to see their kids up on the stage performing. And the kids' faces lit up as the audience cheered and clapped. Seeing Sailor up on stage dancing a dance she had only learnt that day was such a highlight for Grant and I. We were so proud. So shocked that she was able to learn such perfect routines in such a short period of time but so proud. And Club Med put on a show every night to entertain guests. The shows were not perfect performances but they were incredibly entertaining. The shows were usually hosted and performed by staff and that also adds another level of familiarity and hilarity. Sailor tells one of her best experiences of the trip was watching Ben dress up as a girl in a pretend Miss Cherating Competition. Seeing the other male staff also try to dress and act as girls from different countries was downright side splitting daggy humour and I loved every minute and looked forward to the shows each night.
The following day we (the adults) attempted Archery. It became quite competitive between our family and another family we were travelling with. After a few rounds, the girls won! I had never had a go at Archery before and not one to shy away from a challenge, fired off my arrows like I was Katniss Everdeen from The Hunger Games. I don't think one actually hit the target BUT I did get one to hit a nearby tree which I thought showed brilliant skill! 
That evening we were booked in to do a tour at a nearby Turtle Sanctuary. We didn't really know what to expect but we really hoped we would be lucky enough to see a turtle hatch. I really have to emphasise what an extraordinary experience this was for me and my family. It was so incredible and I feel so grateful that we had the opportunity to be a part of it. After an informative and interesting speech about the plight of the local turtles and the sanctuary's mission to protect the species, some little hatchlings started to pop their little heads up from their sand nest as we all watched on in amazement. Within a few minutes there were about twenty of them moving fast and furiously. We lined up along the beach and we were allowed to each hold one for a few minutes, we were encouraged toname them (the kids loved that – we had a Pedro, Sparkles and Sandy ) and then we gently released them onto the sand and watched as they sped down to the water and swam off. What a sensational experience that I will remember forever. Seeing the pure joy on my girls faces the whole time was just bliss.
Another highlight was doing Batik painting with Sailor one day. I had always wanted to try it and was thrilled to see an Arts and Craft Centre at the resort. I can't say I did a fantastic job of my art work but I really enjoyed myself. Another thing I enjoyed was a Balinese massage. I booked both Grant and myself in. One of us fell asleep and snored from about two minutes in, but I'm not naming names…
The majority of our time was spent in the main pool or poolside. The main pool was also the location for a White Party one night with an amazing full trapeze acrobatic show to which everyone at the resort was encouraged to wear white. We booked the kids into Pyjama Club that night so we could watch the show together and enjoy the outdoor buffet. Pyjama Club is pretty much the most wonderful thing on offer at Club Med. You meet the team at the entrance to the restaurant and then send your kids off with their pjs, enjoy yourself for a few hours and then collect them sound asleep and carry them gently back to your rooms. I think I put Scout into Pyjama Club for three nights while we were there, but only twice did I pick her up after she had gone to sleep. The other night was just so they could take her to dinner because it was easier for us that way; we collected her from the other side of the restaurant once we'd finished eating. Kids Club and Pyjama Club were very flexible and this I liked a lot. You could take the kids there for one activity or the whole day, they could join you for meals some days but stay with their friends at Kids Club on other days. It was really easy to navigate and they were incredibly understanding, I felt, of each child's different personalities. 
I realise I'm no travel reporter and that this post is very long (oops) but I hope it gives you good insight into our holiday, because I really recommend Club Med for other families wanting a similar experience. I do warn you though that it's pretty addictive. I've already been looking at the other Club Meds around the world and working out which one I'd like to try the next time we get to take a big holiday…
https://www.clubmed.com.au/r/Cherating-Beach/y 
6
Chezzi as she calls herself, is not regal per say, but she is always courteous and best of all, she quite loves Corgis, so we are reasonably fond of her
The Queen – Madame Tussards
Chezzi knows nothing about football but by gosh she can tackle hard! Read her stuff please. Get her off my back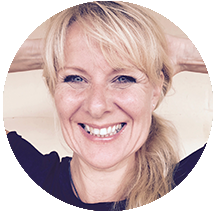 I've never trained anyone quite like her. She makes lots of odd sounds and pulls strange faces when working hard. I have to push her though as she prefers to chat. Um, she tried really hard. She's super enthusiastic and not scared to sweat buckets! I love that about her. She brightens up my day with her mad life stories!
Bev – The Personal Trainer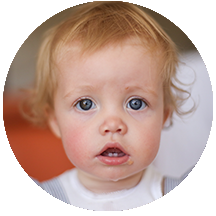 "Dad-dy?"
Scout – Daughter (18mths)
Cheryl was always dramatic. At 4, she told us she wanted to be like Miss Piggy & work in TV! She never drew breath but was always a sweet child. Wild but very sweet.
Peter & Shelley Rogers – The Parents
Butterflies are always following me, everywhere I go.
Mariah Carey – International Singing Superstar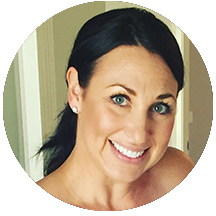 Chezzi thinks she's hilarious but in fact, she laughs at her own jokes and often loses it before even getting to the punchline. I'm much funnier. She gets a lot of her material from me.
Lisa (Moons) Mooney – The Best Friend
A gifted storyteller with self-deprecating wit; tales of Chez's day-to-day life need no exaggeration. If it's going to happen, it's going to happen to Chez! Over a decade of friendship, she has never ceased to amaze me with her strength, courage – and hilarity! I'm so glad her humour and wisdom has been given a platform to be shared with the world. Bookmark this blog!
Kate Fox- Producer, Writer, Avid Exfoliator
She is my wife and I'm scared of her, because she's tougher than me therefore I can only say nice things about her! She IS unique and funny, so read her stuff. Please!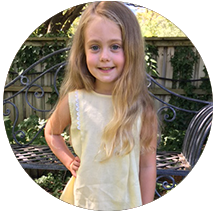 Mummy is a good cookerer. She's pretty nice to me most of the time and she reads me books. I love her because she gives me nice food but she can sometimes be a bit rough when brushing my hair.
follow chezzi
twitter
Tweets by @ChezziDenyer
instagram

Instagram did not return a 200.

about chezzi