For some reason, friends and family often refer to me as "chaos", "calamity" or "clumsy". For some reason? Well, I know the reason! But, I don't like being labelled "clumsy"; I feel it implies I'm stupid! I often spend hours trying to dispute my clumsiness, but then a few days later, something happens that just reinforces the fact that at times, I am a walking disaster.
Every Christmas, we spend the holidays with my hubby's family on the Gold Coast, and every year, for the past EIGHT, I have been injured while there. Hmmm … Maybe we should stay put in 2017!
Last year, I was hit on the head by a rogue water balloon – and the element of surprise caused me to kink my neck. Doesn't sound serious, but after some chiro and osteo appointments, I was back to normal a week later. Then BOOM – I'm thrown off the back of a golf cart, scraping layers of skin of both elbows, which were black and blue for weeks after, and a chipped bone. I should have shares in a bubble wrap company and just drape myself in sheets of the stuff.
This year, I told myself our trip to the Gold Coast was going to be different. I felt strong. Balanced. Ready to enjoy some good, quality time with family who we don't get to see very often.
Day One: Driving to the GC and hubby has picked up a tummy bug. We stopped at a hotel in Armidale for the night. He was really sick, vomiting through the night, so understandably exhausted the next day, but we carry on driving. I'm the tough one! The survivor. I'll get us there!
Day Two: When we arrive at the apartment we're staying in, we (I) take all the bags upstairs. We're excited! I head back to the lift to let a TV repairman up the apartment, and as I hold the lift door so it won't close on the guy, I feel what I thought was an electric shock. Not so much pain, just a sharp sensation. I look down, and blood is spurting out of my hand like in a horror movie. I'm not always good with blood. In fact, I faint when I see my own blood. I hold my hand tight as I feel the life drain from my head. I knock in the apartment door. My five-year-old daughter answers and I gently ask "Can you get Daddy for me please?" without startling her or the TV repairman I'm letting into the apartment. My hubby comes over holding the baby and notices the blood and then I start going down, trying to explain what happened while getting closer to the ground. In slow motion. Still holding my finger really tight but on the ground and now lying in a pool of blood. All very dramatic. All very embarrassing to me. All very horrific for my husband. He starts to get a little panicked; asking ME what HE should do.. I tell him to get a face washer for my finger. He's frozen. Just staring at me. "Babe, please GO get a face washer." Fade to black.
Next thing I know, I'm at the Emergency Room with a severed artery in my right pointer finger, screaming in pain as they clean the wound. After stitches and pain killers I'm back to enjoy the first week of my holiday without being able to wash my hair, swim, change nappies, go to the bathroom, apply makeup, cut up my kids' food, drive properly … and the list goes on!
But, I have the stitches removed and life goes back to normal. Again, my friends and family have a good chuckle about my series of unfortunate events, and I just take it all in my stride. For six weeks, at least …
My BFF has missed me dearly while I've been away on our family holiday. She's getting married next month, and I'm her Maid of Honour, and I've been missing the final stage of planning while away, so we organise a casual BBQ a few days after I've returned home.
On our way to the BBQ, I tell my hubby that I don't want to be known as a "walking accident". He laughs, adding that I'm not that bad, and have just had a tough run over the past few years. Before that, I never had any accidents … Wait, except that time I broke my nose while playing basketball in the States. It was also the first time I had ever worn a G-string, and after I fell, I split my pants, revealing on local US television my white butt and fluoro pink G-banger. Broken nose and revealing split, all filmed on TV – at least this was in another country! That was just unlucky!
Anyway, my bestie Moons – her name is Lisa Mooney, but we all call her Moons, and I are enjoying a nice glass of red while chatting about the wedding, and all the things she feels have been going wrong with the preparations. I'm keen to lighten the mood because I love her and don't want her to feel sad about the most important day of her life – when Michael Buble comes on, and I suggest we dance.
Dancing, dancing, dancing, crack. BOOM. I'm on the ground, holding my ankle (cankle, at this point), crying, unsure of what just happened.
And just like that, we're off to Emergency. AGAIN. I can't walk to the ER from the car park. Nobody can carry me, so they send out a wheelchair, for me and my suspected broken foot. I feel ridiculous, so silly, so sorry and embarrassed that tears just streaming down my face. Moon's hubby-to-be is taking some photos of me looking sad in the wheelchair, and I realise – I'm wearing the SAME dress I wore six weeks ago at my last ER visit. How can this be happening?!
Lucky, X-Rays show my foot isn't broken, just torn ligaments from the bone – the technical term for this outrageously painful condition is just a "sprain". Lame!
I leave hospital on my crutches, and receive a few cheers from others in the waiting room that had seen me being wheeled through the doors in my emotional state! I apologised for wasting everyone's time – it was Saturday night in the Bathurst ER!
Now, probably for the best, I'm forced to rest, elevate and ice my sprain. Easier said than done with one week left of school holidays for my spirited five-year-old and my 15-month old who is now climbing on everything.
A lot of people have told me it's a sign – injuring yourself is the universe's way of telling you to slow down. Maybe I should listen after two years of injuries? Oh, and can anyone recommend a good life insurance policy? My premium would be through the roof with my track record!
The finger
The naughty door
Getting stitches out…
6 weeks later & ankle injury
Chezzi as she calls herself, is not regal per say, but she is always courteous and best of all, she quite loves Corgis, so we are reasonably fond of her
The Queen – Madame Tussards
Chezzi knows nothing about football but by gosh she can tackle hard! Read her stuff please. Get her off my back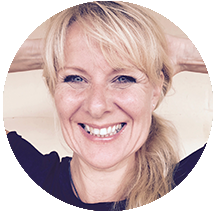 I've never trained anyone quite like her. She makes lots of odd sounds and pulls strange faces when working hard. I have to push her though as she prefers to chat. Um, she tried really hard. She's super enthusiastic and not scared to sweat buckets! I love that about her. She brightens up my day with her mad life stories!
Bev – The Personal Trainer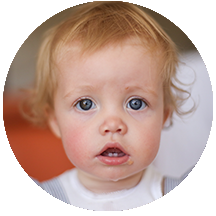 "Dad-dy?"
Scout – Daughter (18mths)
Cheryl was always dramatic. At 4, she told us she wanted to be like Miss Piggy & work in TV! She never drew breath but was always a sweet child. Wild but very sweet.
Peter & Shelley Rogers – The Parents
Butterflies are always following me, everywhere I go.
Mariah Carey – International Singing Superstar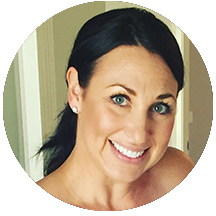 Chezzi thinks she's hilarious but in fact, she laughs at her own jokes and often loses it before even getting to the punchline. I'm much funnier. She gets a lot of her material from me.
Lisa (Moons) Mooney – The Best Friend
A gifted storyteller with self-deprecating wit; tales of Chez's day-to-day life need no exaggeration. If it's going to happen, it's going to happen to Chez! Over a decade of friendship, she has never ceased to amaze me with her strength, courage – and hilarity! I'm so glad her humour and wisdom has been given a platform to be shared with the world. Bookmark this blog!
Kate Fox- Producer, Writer, Avid Exfoliator
She is my wife and I'm scared of her, because she's tougher than me therefore I can only say nice things about her! She IS unique and funny, so read her stuff. Please!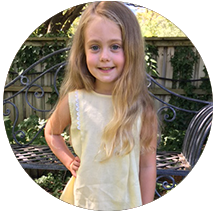 Mummy is a good cookerer. She's pretty nice to me most of the time and she reads me books. I love her because she gives me nice food but she can sometimes be a bit rough when brushing my hair.
follow chezzi
twitter
Tweets by @ChezziDenyer
instagram

Instagram has returned invalid data.

about chezzi