So, I guess the biggest thing that happened to me this week was my five-year-old daughter, Sailor, starting Kindergarten. Now, I've been kindly told to try and tell my stories in under a million words, so here goes …
Like thousands of parents across the country, I dropped my baby off to her first day of "big school" and tried to take at least one nice photo of her in school uniform to proudly show off to all my friends, most of whom were probably too busy doing the same thing!
Sailor was super duper excited, and wouldn't let me get a clear shot of her. She insisted that I go home, and told me very matter of factly, "You will be ok, mum. You've got Scout to look after. You can go now." Cue lump in throat.
I was asked by another num if I was doing ok, handing over my first-born to her new teachers. "Yes, fine thanks!" I said, while trying to casually inspect my shoulder for baby vomit. She gave me a friendly "you'll be ok" look and that was that. I could feel myself about to lose it.
I headed back to the car, and once safely inside, I burst into tears like a crazy person. I madly searched through my handbag, hoping to find comfort in a chocolate bar. Damn. Nothing. I wiped my nose on my sleeve – kidding! It was actually one of Sailor's sleeves, and started the car. All the while, baby Scout was "growling" at me like a lion from the backseat – her latest trick.
What happened to me? I was fine that morning. I was excited for her. Where did this crazy emotional-wreck appear from? I had to get home. I needed to debrief and hide away. I managed to pull myself together, turned up the radio and blasted Gangnam Style – Sailor's favourite! Wail! I cried the entire trip home.
Once Scout was in bed, I headed out to hang the washing on the line. Staring off into the distance, I thought about the last five years and how much my little person had grown. Had this been a made-for-TV movie, Lionel Richie would have been the soundtrack. I thought about her silly mispronunciations. "Pockmorn", "Happay Burstday", and "Noonicorn". At this point I realised I'd re-hung my dry washing back on the line and left all the wet ones in the basked. Major sigh! I thought something was wrong with me.
I spent the next two hours looking at photos of my little girl and laughing at all the memories! How on earth did we manage to grow her from such a teeny tiny little monkey? We were petrified about being parents. When it hit home that she was our responsibility, naturally, we panicked. My hubby and I had practiced with gold fish before deciding to have a baby and we had no luck whatsoever. How did we know we wouldn't over-feed her and kill her with too much love like we had done with Stinky and Franky?
As I sat there on the floor looking at photos it dawned on me. I have actually done it! I have loved, nurtured and raised my baby for the past five years and now she is making the next move in the game of growing up. For all the doubts I had when I first became a parent, I really needed to give myself a big pat on the back and a big crazy hug. I should be proud!
Suddenly, I felt so connected to all the other people who had gone through the same crazy journey. We put so much pressure on ourselves to be perfect. I was so sad because I felt like I had lost my little girl, but my perspective was so wrong.
All of a sudden it was time to pick her up. Stupidly, I was an hour early. Classic Chezzi move. Never mind! It gave me a good chance to spend some nice one-on-one time with Scout in the playground while I waited for the other parents to start arriving. I talked and laughed and enjoyed the other parents' company that afternoon. What a legendary bunch of people us parents are!
Finally, the school bell rang and I saw my little "big" girl run out, full of stories from her first day. I must admit, some days my mind is elsewhere when the kids tell me things about their day. Not this day, though. I listened and watched her little face and shared in every moment of her first day. And then I hugged her and kissed her and told her I was so proud of her and that I loved her. She wiped my kiss off her cheek and gave me a "gross" look and at that moment I realised, we were going to handle this school thing just fine!
Chezzi as she calls herself, is not regal per say, but she is always courteous and best of all, she quite loves Corgis, so we are reasonably fond of her
The Queen – Madame Tussards
Chezzi knows nothing about football but by gosh she can tackle hard! Read her stuff please. Get her off my back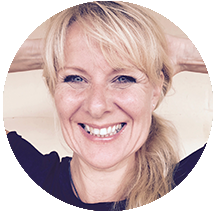 I've never trained anyone quite like her. She makes lots of odd sounds and pulls strange faces when working hard. I have to push her though as she prefers to chat. Um, she tried really hard. She's super enthusiastic and not scared to sweat buckets! I love that about her. She brightens up my day with her mad life stories!
Bev – The Personal Trainer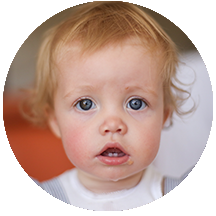 "Dad-dy?"
Scout – Daughter (18mths)
Cheryl was always dramatic. At 4, she told us she wanted to be like Miss Piggy & work in TV! She never drew breath but was always a sweet child. Wild but very sweet.
Peter & Shelley Rogers – The Parents
Butterflies are always following me, everywhere I go.
Mariah Carey – International Singing Superstar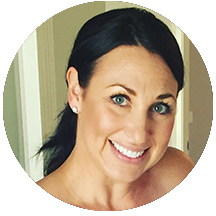 Chezzi thinks she's hilarious but in fact, she laughs at her own jokes and often loses it before even getting to the punchline. I'm much funnier. She gets a lot of her material from me.
Lisa (Moons) Mooney – The Best Friend
A gifted storyteller with self-deprecating wit; tales of Chez's day-to-day life need no exaggeration. If it's going to happen, it's going to happen to Chez! Over a decade of friendship, she has never ceased to amaze me with her strength, courage – and hilarity! I'm so glad her humour and wisdom has been given a platform to be shared with the world. Bookmark this blog!
Kate Fox- Producer, Writer, Avid Exfoliator
She is my wife and I'm scared of her, because she's tougher than me therefore I can only say nice things about her! She IS unique and funny, so read her stuff. Please!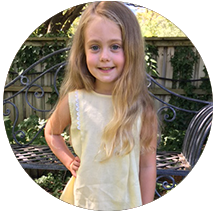 Mummy is a good cookerer. She's pretty nice to me most of the time and she reads me books. I love her because she gives me nice food but she can sometimes be a bit rough when brushing my hair.
follow chezzi
twitter
Tweets by @ChezziDenyer
instagram

Instagram has returned invalid data.

about chezzi