My wobbly bottom on the logies red carpet
It's Television's night of nights. Its glamour on steroids. I had always wanted to attend. I had worked the event a few times, but never as a guest. Everyone always looked like they had such a great time, I had serious FOMO! I dreamt one day to walk that red carpet, looking tall and graceful – I am none of the above, remember, it was a dream! Oh, and commanding movie star-style treatment! And then … it happened. We got the phone call! My husband was nominated for a Gold Logie, and I was his plus one! But wait … who was I kidding? I was more like plus 12! I had only had a baby like, yesterday, well, six months ago, but I had struggled with the lack of sleep that comes with the territory of a cherub with reflux. My only form of support during those early, harrowing hours was a Cadbury Twix bar. Ok, fine. Several Cadbury Twix bars.
Even though I'm lactose intolerant, I had given in to my insatiable cravings or iced chocolates piled with double cream in my last months of pregnancy, and my thighs were paying the price. I pictured myself, walking down that red carpet – bright lights from above – seriously unflattering. Cameras flashing from every angle – nowhere to hide flabby, untoned body parts; my dimpled bottom and thighs bouncing along the red carpet. My dream of attending the Logies as a glamorous movie star was turning into a nightmare.
Since Christmas, I had been eating healthy, following a healthy diet and taking care of myself, but the progress was slow. I was breastfeeding and only really allowed to lose a quarter to a kilo per week. In my mind, I would be back to my goal weight in about … four years! I was ok about it at that point – I could hide out for a few years until I got back into shape. I was comfy in my activewear, hair pulled back in a sloppy "do"! I was a mum of two little kids, so people half expected that. I was far from glamorous. And then … I found out about the Logies, and that I had one month. Panic set in.
I wanted to support my husband and show Australia how proud I was of all he had achieved. I needed to get serious and get to work, because I needed to be confident enough to be able to support him on the night. So, I tried running. After a few minutes and a near lung collapse, I gave up. This wasn't going to work! I needed to be sensible. So, I just started walking, as fast as I could, around our local river, four times a week for a month. It helped me feel stronger – and a little less wobbly!
I know this sounds fancy schmancy, but I had called in the help of a stylist, as that's what most people do for events like the Logies. She was brilliant, and I trusted her. I had a trillion pictures of dresses I'd seen on the net, and on Instagram and in magazines that I thought could be flattering to my shape. I had a designer in mind after seeing her name on some dresses I loved, and my stylist contacted her, we met, and she helped me create a stunning, one-of-a-kind dress, that was custom made to fit me perfectly. The dress was more spectacular than I could have dreamt –although I felt like a complete imposter in it, but everyone kept saying, once you get your hair and make-up done, you'll look wonderful. It was a game of trust at this point.
So, we had the dress sorted. How do I walk in this thing? I had lessons. Seriously! How you stand and walk can make or break your outfit! I felt like a robot trying to manoeuvre my posture. "Keep your arm away from your body, bend at the elbow and stick your décolletage bones out!" I was told. "It will feel strange, but it will look great, very flattering and slimming." Well, I took that to the next level! That arm was bent and hand on my hip, I kept my arm well away from my body as I didn't want any nanna flaps making their appearance! The only problem with this pose was when I had to move or stand whilst holding my clutch purse. I laugh now when I see photos from the night as I looked like rigger-mortis had set in. The pose was seriously unnatural and it showed. Although, I must admit, it did give my arms a smoother, leaner look!
The day had finally arrived, and I was so nervous heading in – and anyone who knows me knows if something unfortunate is going to happen, it's going to happen to me! On our way to the red carpet for the first lot of photos, I realised I had stepped in chewing gum. My shoe, and subsequently my dress, had collected it. My beautiful black organza skirt was pulled and stuck to the bottom of my shoe, and, of course, I rolled my ankle. To make matters worse, my bodice was so tight; I couldn't bend enough to remove it! So my poor husband, who is sweating bullets at this stage and two other beautiful souls, came to my rescue, while everyone watched on. I felt tears welling up in my eyes, but I managed to keep the floodgates closed. The only thing more embarrassing would have been toilet paper stuck to the back of my dress – but, hey, that could still be a factor later on into the night! Finally, the gum was off my dress, but I walked with a slight limp – not from my rolled ankle, which was completely numb at this point, but from the remaining gum residue that kept gluing me to the ground!
We made it to the red carpet! My arm was fully in position as I'd been instructed. My husband doing countless interviews, lots of photos from all different angles, I'm trying to make my smile look natural. Then, I feel a tugging from behind and realise someone is stepping on my train as they're interviewing us. We'd finished, and had to move on to the next, but I'm stuck! I tell Grant to go on, but he's confused, so I had to nod behind me to show him what was happening. We wait. Then we seize a moment to break free – and it happens again! And again. Every time we'd stop, despite my best efforts to hold it off the ground, somehow, my dress is pinned down. Finally, it tears slightly, when a very well-known celebrity unknowingly walks on it. I can't believe my luck! Is this an omen? We're not even inside the event and I've had enough calamities!
Finally, after countless interviews, we're inside. Although we were first on the red carpet, we were the last to enter the event, and as such, our meals had been served – and taken away! Instead, I was offered a piece of bread and a glass of champagne. At this point, things made a turn for the better – my husband won a Logie for Family Feud. I screamed so loud, and real bogan like – I'm sure everyone at my table was just a little embarrassed. But I didn't care!
Even though he didn't take out the Gold, we were so humbled and ecstatic that the show won. He spoke so well, and from the heart as he accepted the award – it just made everything that went wrong earlier in the night insignificant. I could not have been more proud.
I realised that night that I had focused so much of my attention on the things that didn't matter – the material things. The way I looked. How much weight I should have lost. How I stood on the red carpet. The image I was projecting. It was all me, me, me, and that isn't me at all. I feel disappointed that I let myself get some carried away with it all, when the things I dislike about the television industry the most are negativity and being fake. Yet, there I was, feeling like an imposter, doing everything I could to fit into that mould of what I thought people expected of me. Stuff that. I had a very hard look at myself since that event, and I've realised my negative self-talk needed a serious overhaul. This body has safely grown, nourished and birthed two incredibly healthy children in the last five years. It's also been through some serious stress, overworked within an inch of its life at times while pursuing my career in television. This body carried my husband up and down three flights of stairs for four months while he was recovering from a broken back. This body had been injured countless times, thanks to my sheer clumsiness over the last thirty odd years, yet it has never complained. It's stocky and tough because that's how I've needed it to be. I should embrace it instead of body shaming it. What it has achieved in its lifetime so far is remarkable. I should celebrate my wrinkles caused my incessant smiling, instead of wanting to smooth them out. That's who I am. I smile constantly! I'm a happy, even-tempered person (except at the Logies!). My relationship with my body is a work in progress. I realise at any moment how easy it would be to fall back into the negative self-doubt, but I don't want to. I'm conscious of it now. And, if I'm invited to the Logies again this year – look out! This time will be different. I might even wear my trackies!
Chezzi as she calls herself, is not regal per say, but she is always courteous and best of all, she quite loves Corgis, so we are reasonably fond of her
The Queen – Madame Tussards
Chezzi knows nothing about football but by gosh she can tackle hard! Read her stuff please. Get her off my back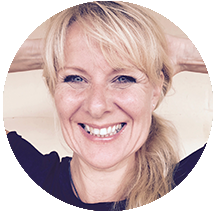 I've never trained anyone quite like her. She makes lots of odd sounds and pulls strange faces when working hard. I have to push her though as she prefers to chat. Um, she tried really hard. She's super enthusiastic and not scared to sweat buckets! I love that about her. She brightens up my day with her mad life stories!
Bev – The Personal Trainer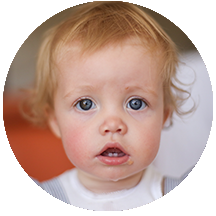 "Dad-dy?"
Scout – Daughter (18mths)
Cheryl was always dramatic. At 4, she told us she wanted to be like Miss Piggy & work in TV! She never drew breath but was always a sweet child. Wild but very sweet.
Peter & Shelley Rogers – The Parents
Butterflies are always following me, everywhere I go.
Mariah Carey – International Singing Superstar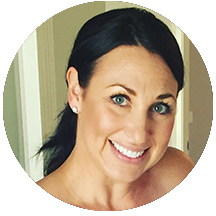 Chezzi thinks she's hilarious but in fact, she laughs at her own jokes and often loses it before even getting to the punchline. I'm much funnier. She gets a lot of her material from me.
Lisa (Moons) Mooney – The Best Friend
A gifted storyteller with self-deprecating wit; tales of Chez's day-to-day life need no exaggeration. If it's going to happen, it's going to happen to Chez! Over a decade of friendship, she has never ceased to amaze me with her strength, courage – and hilarity! I'm so glad her humour and wisdom has been given a platform to be shared with the world. Bookmark this blog!
Kate Fox- Producer, Writer, Avid Exfoliator
She is my wife and I'm scared of her, because she's tougher than me therefore I can only say nice things about her! She IS unique and funny, so read her stuff. Please!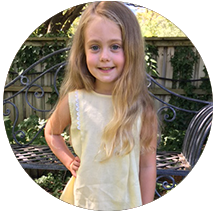 Mummy is a good cookerer. She's pretty nice to me most of the time and she reads me books. I love her because she gives me nice food but she can sometimes be a bit rough when brushing my hair.
follow chezzi
twitter
Tweets by @ChezziDenyer
instagram

Instagram did not return a 200.

about chezzi