It's been just over three weeks since I got the phone call that my husband, Grant, had been in an accident. And it's been just over three weeks since I've had time to sit down and collect my thoughts for a few minutes without being interrupted by screaming children wanting my attention, a puppy attacking my heels and feet wanting to play, numerous trips to the physio, hand specialist, doctors appointments, MRIs, Cat Scans, and not to mention the HUGE number of phone calls, unread text messages and emails … To say the last few weeks of my life have been hectic is a serious understatement!
But today, I'm sitting peacefully at the airport waiting for the 10am flight to Sydney for my Logies dress fitting with the beautiful Mary Ionnaidis. How blessed am I that this spectacular designer is creating a custom dress for me for this occasion! I should be over the moon! I am childless. I am husbandless. I am puppyless. I am semi-calm. I say semi because the Logies are this weekend and I've literally done one skin peel to try to cheat and get myself just a little bit ready, but I'll be honest – it's been three loooonnngggg weeks of copious amounts of sugar (my emotional eating coping mechanism is in full force, unfortunately) and now a week out, I've finally slapped myself around to wake me from my emotional food coma only to find the effects on my skin, my body and my nerves aren't great. And what a shitty time to wake from a food coma! Haha. With one of the biggest events in my world about to take place on the weekend. Time to do some very quick and serious soul-searching as I believe that true beauty comes from within. And I need to radiate from the inside to camouflage the outside, pronto! 
No seriously, I learnt last year this night, this event is not about my body battles. It's about celebrating my husband. It's about supporting him. Helping him to shine bright. To recognise the extensive, work he has done in his magnificent career in television. The work no-one believed he could do. The challenges he overcame to forge an incredibly successful career. He is not your usual TV Host. I know a lot of them and I can say honestly and without bias that he is different. He is real. He, believe it or not, is very shy. He is humble. He is a quiet achiever. He never boasts. He is a perfectionist at times and never feels he has done his best work, but he is driven. He is also the kindest man I've ever met. He very rarely ever says a bad word about anyone. It takes a lot to rile him. I find all these qualities admirable as do others who work with him. The other thing I admire about him is that he is sensitive, with an empathy overload at times. But if he's awarded a Logie this year it won't be because of any of the above. It will be because he entertains. Easily. He has a serious knack for making people laugh. Laugh at themselves. Laugh at life. He helps you forget if you're sad or lonely. Some nights while Family Feud is on, I even find myself forgetting that I'm seriously hungry for half an hour… but that's just me? Is it? And being Mr Humble, he doesn't believe his work deserves the accolades. He doesn't feel he belongs at TV's night of nights, the Logies. He believes he is just a simple farm boy dressed up in a nice suit for an evening that he's somehow scored an invite to! I'm serious!! He was genuinely shocked he was nominated for Best Presenter this year and literally speechless (mouth open and gaping) when we were told he was nominated for Gold again! "Wow. I can't believe it." Was his response, and this is what I LOVE about him! How naive! Seriously! He has no idea how wonderful he is. He had little idea how much people adored him… until. About two and a half hours after being told he was in contention for the top gong again, he slid off the road while racing his Lotus in a Tarmac rally in Victoria and ricocheted off a tree stump into a tree at around 160km an hour. Until the thousands and thousands of Australians were messaging, calling, sending cards, care parcels, flowers, prayers, love, well wishes he did not realise. I'm deadly serious. I, knowing full well how amazing he is, was also blown away. Beautiful people like 80-year-old Mary from Morisset, I think that's how you spell it, sent a card to addressed just to Grant Denyer. Bathurst. Hoping it would reach us and it did. Thank you, Mary for saying a prayer for him every night after tea. And thank you to everyone else for reaching out. Your support and love has honestly shocked and comforted us totally. I have no other work to describe how "blown away" we truly are.
It's certainly not the phone call I was expecting to get that lunchtime. I was trying to put Scout to bed when I heard my mobile ring several times. I thought it would be people calling to congratulate Grant on his nominations. When I realised it was his Dad who had called several times, I felt something was wrong and as it turns out it was. He told me Grant and Dale had been in a car accident. My heart sank but I just knew somehow he was ok. I asked if Grant had got himself out of the car. He had. Craig, or Yoda as the kids call him, told me he had flagged another car down for help as Dale was stuck in the vehicle. We knew this would be a possibility if the car had crashed as Dale's height meant a new safety set-up had been installed in the car to fit around him. People are often shocked to think that Grant and I have discussed at length, the what if's of his motor racing. It's a very serious sport, with serious consequences if things go wrong. I've always felt confident with Grant behind the wheel as I know he is a perfectionist. He is not reckless. He is annoyingly safe even when just driving us around town, his seat, mirrors, kids' seatbelts everything is checked multiple times before we are able to proceed! Behind the wheel of a race car he is even more cautious. He has been in over 400 car races in 25 years of racing and this is the ONLY time he has ended up in hospital from motor racing. In 2008 he broke his back in a Monster Truck at a media day. I don't class this as a racing accident at all. Monster Trucks are not subject to racing standards at all. They're pure entertainment and are constructed with this in mind. I've been with Grant in a race car on a few laps. One that stands out was at Nürburgring in Germany. I was in the back with a helmet on. The instructor was in the front. Grant was driving. It was only his third or fourth time around the track and we were only doing speeds of around 160km to 180km an hour. I wouldn't know as with that speed comes a certain G-force and I couldn't see a thing. I must have looked like a puppy dog with its head out a window the whole trip around, mouth open, eyes open, tongue out and panting nervously. Grant and his team of Klark Quinn, Tony Quinn, and Craig Baird went on to finish 9th in that International 24 hour race. That result shows you the level at which my husband competes successfully. He could have been a professional full-time race car driver without a doubt, but racing is expensive so he carved out a career in television purely to get sponsorship for his racing. The funny thing is that he was just so good at his TV work that he found himself offered highly sought after roles in TV. Unfortunately both racing and television are demanding and he had to choose one full-time and the other part-time. He has managed TV full-time and racing part-time for 25 years. It's who he is. It's how he works. I support him in his wholeheartedly and while I've been asked many a time in the past three weeks, will I make him give up racing because of this latest accident, the truth is that no, I will not make him give it up. And no, I do not want my girls to grow up without a father but I don't believe this decision is that clear cut. I want my daughters to follow their passion with every ounce of their soul. I want them to be happy above all else. I want them to know they can achieve ANYTHING they set their hearts on if they work hard for it. They learn by what they experience and they see and they see this in their Dad. I'm proud of Grant's driving. Maybe it's my Bathurst heritage. I grew up following Peter Brock and I certainly do not want my husband to have the same fate, but I believe in his ability to read situations and I believe he is no cowboy with my core. He has said no more Tarmac rallying. That this accident that could have cost him and Dale their lives has shown him being competitive in this type of racing is just too dangerous at this stage of his life. He loves it but he loves his family more and he doesn't want to do anything to jeopardise seeing our girls grow up and I fully respect and support this decision. He won't be giving up track racing and again I support this decision wholeheartedly. Track racing is a very different ball game so to speak and I am happy for him to continue with his passion. He had the best year of his racing career last year winning the Australian GT Endurance Championship. He is a fantastic driver and I love him so very much that to make him stop doing something that is so quintessentially him would be so very wrong. I'm sorry,but this is just how I feel. 
Well my plane has just landed so I better run. I only have two hours to try to find shoes and then try on my dress. I hope to give you a Logies update really soon! I'll be sure to put lots of photos up on Instagram and the Chezzi Diaries Facebook page. 
Chezzi as she calls herself, is not regal per say, but she is always courteous and best of all, she quite loves Corgis, so we are reasonably fond of her
The Queen – Madame Tussards
Chezzi knows nothing about football but by gosh she can tackle hard! Read her stuff please. Get her off my back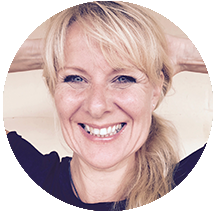 I've never trained anyone quite like her. She makes lots of odd sounds and pulls strange faces when working hard. I have to push her though as she prefers to chat. Um, she tried really hard. She's super enthusiastic and not scared to sweat buckets! I love that about her. She brightens up my day with her mad life stories!
Bev – The Personal Trainer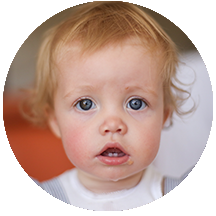 "Dad-dy?"
Scout – Daughter (18mths)
Cheryl was always dramatic. At 4, she told us she wanted to be like Miss Piggy & work in TV! She never drew breath but was always a sweet child. Wild but very sweet.
Peter & Shelley Rogers – The Parents
Butterflies are always following me, everywhere I go.
Mariah Carey – International Singing Superstar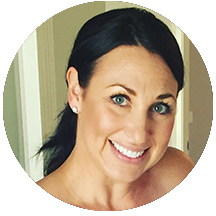 Chezzi thinks she's hilarious but in fact, she laughs at her own jokes and often loses it before even getting to the punchline. I'm much funnier. She gets a lot of her material from me.
Lisa (Moons) Mooney – The Best Friend
A gifted storyteller with self-deprecating wit; tales of Chez's day-to-day life need no exaggeration. If it's going to happen, it's going to happen to Chez! Over a decade of friendship, she has never ceased to amaze me with her strength, courage – and hilarity! I'm so glad her humour and wisdom has been given a platform to be shared with the world. Bookmark this blog!
Kate Fox- Producer, Writer, Avid Exfoliator
She is my wife and I'm scared of her, because she's tougher than me therefore I can only say nice things about her! She IS unique and funny, so read her stuff. Please!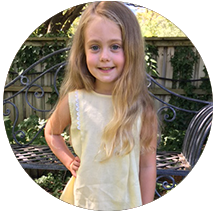 Mummy is a good cookerer. She's pretty nice to me most of the time and she reads me books. I love her because she gives me nice food but she can sometimes be a bit rough when brushing my hair.
follow chezzi
twitter
Tweets by @ChezziDenyer
instagram

Instagram did not return a 200.

about chezzi