Help Me, Google, Help, Help Me, Google!
I have two kids. One almost-two, very busy explorer, aptly named Scout, and one quite inquisitive, articulate, sometimes challenging and very excitable, six-year-old, named Sailor. Both girls and both thirsty for world experiences, even at their young ages. This worries me to a certain extent. None more so than the other day when Sailor hit me with some pretty big and hard-to-answer questions.
In the space of one day I had been asked the following: Why do some kids get taken away from their parents? Why do bad people try to take little kids? What happens to you when you die? Will you die soon? Will Grandma and Poppo die before I have a baby? Why are some people really fat and some people are really skinny? Can boys marry other boys if they want? And my favourite, why do babies need to have needles?
I repeat, these were all asked on one day. Most of them in one hit, while I was trying to get both girls ready for school and day care. I wasn't prepared. My answers weren't great. I encouraged her to "ask daddy" when he got home the following day. But this palming off of responsibility also raised more questions for her… Why do you always say "ask Daddy"?" "Is he a lot smarter than you?" "Are boys smarter than girls?" I couldn't leave her thinking men were the more intelligent sex, now could I? So, I did my best to answer her questions. She mustn't have felt all my answers were satisfactory though, as the following day she asked some of the same ones again.
For many reasons, all of her above questions are hard to answer. I don't want to freak my daughter out by scaring her. I also don't want to tell her a lie just to make it a little easier for her to digest, only for her to discover that I haven't told her the truth. I'm not entirely sure of how to respond to some of these questions while put on the spot. I need preparation time? I need back up? Where's my bloody husband while I'm being hit with a barrage of questions from a six-year-old? My answers could be used against me down the track. My answers could have serious implications on her mental health could they later in life? Why me? She's only six! I never asked my parents anything like this, when I was six!
I realised that you can be really quite honest with your kids. I told her that she had asked me a "really good and very interesting couple of questions, which I would really like to think about for a while before answering them, if that was ok?" I kinda winced with hope that she wouldn't shut me down with another "smarter than her mum" response. She answers "Okay that would be great thanks Mum!" PHEW! I can breathe for a minute and take solace in the thought that we've had a very adult kind of discussion and I've been able to rationally come to some kind of agreement with my 6 year old child who's trying her hardest to replicate a walking Encyclopedia. I'm the best!
"I'm the worst", I thought to myself that evening, when putting Sailor to bed and she asks me if we can revisit her questions and really get to the bottom of some of these tough answers. I've not had a chance to think them over at all during the day and she's not happy with me. I ask her if we can chat about them tomorrow morning. She tells me she's unsure.Huh, she's unsure? I'm the parent, remember. I gently encouraged her to give me the night to really think about her questions so I can answer them properly and fairly. I tell her that, although mummy likes to think she's pretty smart, there's some things mummy doesn't know, and that's okay!
So, as soon as she's gone to bed, I start Googling and Googling. Firstly, I look up the questions that I don't have any answers for. I start getting confused about what I find and how to kind of "kiddify" it to explain to a six-year-old. I try to write some answers down but I'm tired, it's the end of the day. It's all kind of too hard. I just list a few answers in dot points. I answer her questions in bits and pieces on my page, like "Everyone has to die in their lives, but luckily, with medical advances now, most of us live until we're very old so the chances of Grandma and Poppo dying before you have a baby are very slim." Hmmm. That is so not personal at all. I try again. "Grandma and Poppo will die when they're time is up." Yeah, okay, you can tell I'm getting tired. I try again with a bit more compassion … "We don't know when God needs us to come back to Heaven. We just have to live and love to the best of our ability every day. Just because someone we love dies, doesn't mean they are forgotten. They live forever in our hearts and in our memories!" I'm chuffed at my answer. I think about telling her in the morning and watching her little face light up with hope after hearing my answer. It's a tough question. They're all tough. I jot down similar responses for the other questions she asked me, and finally I go to sleep happy with my progress. I tell myself, I'm a good mum.
In the morning, I literally leap out of bed to greet my six-year-old. I pour out her cereal and we start talking about the plan for the day, then I tell her I have some answers for her questions. She tells me she doesn't really need to know them know. I cringe because I spent most of last night prepping to answer her and now she doesn't really want to know anymore? Ugh, kids are so difficult! I try to raise some of the things she asked me about but she tells me maybe another time. I'm a bit miffed but I put my notes aside in case she asks me down the track.
About two weeks to the very day, she wakes up with that inquisitive glint in her eye and hits me up over breakfast with some pretty tough questions. This time I'm able to answer them more confidently because of my preparation. Even the ones I haven't prepared for, I answer honestly and just give my own interpretation. I realise that while preparation is good to a point, my daughter wants an answer then and there and would prefer me to say I don't know, and then take a day to come back to her with an academic response. Lesson learned.
Chezzi as she calls herself, is not regal per say, but she is always courteous and best of all, she quite loves Corgis, so we are reasonably fond of her
The Queen – Madame Tussards
Chezzi knows nothing about football but by gosh she can tackle hard! Read her stuff please. Get her off my back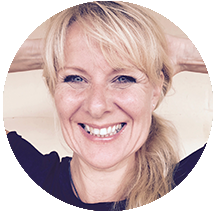 I've never trained anyone quite like her. She makes lots of odd sounds and pulls strange faces when working hard. I have to push her though as she prefers to chat. Um, she tried really hard. She's super enthusiastic and not scared to sweat buckets! I love that about her. She brightens up my day with her mad life stories!
Bev – The Personal Trainer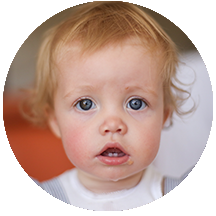 "Dad-dy?"
Scout – Daughter (18mths)
Cheryl was always dramatic. At 4, she told us she wanted to be like Miss Piggy & work in TV! She never drew breath but was always a sweet child. Wild but very sweet.
Peter & Shelley Rogers – The Parents
Butterflies are always following me, everywhere I go.
Mariah Carey – International Singing Superstar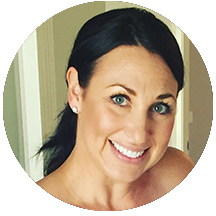 Chezzi thinks she's hilarious but in fact, she laughs at her own jokes and often loses it before even getting to the punchline. I'm much funnier. She gets a lot of her material from me.
Lisa (Moons) Mooney – The Best Friend
A gifted storyteller with self-deprecating wit; tales of Chez's day-to-day life need no exaggeration. If it's going to happen, it's going to happen to Chez! Over a decade of friendship, she has never ceased to amaze me with her strength, courage – and hilarity! I'm so glad her humour and wisdom has been given a platform to be shared with the world. Bookmark this blog!
Kate Fox- Producer, Writer, Avid Exfoliator
She is my wife and I'm scared of her, because she's tougher than me therefore I can only say nice things about her! She IS unique and funny, so read her stuff. Please!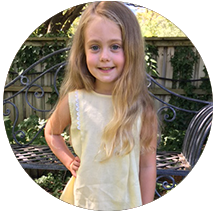 Mummy is a good cookerer. She's pretty nice to me most of the time and she reads me books. I love her because she gives me nice food but she can sometimes be a bit rough when brushing my hair.
follow chezzi
twitter
Tweets by @ChezziDenyer
instagram

Instagram has returned invalid data.

about chezzi